Rotorway Corner
Join Date: Oct 2002
Location: UK
Posts: 322
Mr Shuftlebottom,
I am a fan of Enstroms but I am not sure I would recommend that one, I looked at it 10 years ago with more hours on it than it has now! Arthur Daley still survives

Air Accidents Investigation: Enstrom 280C Shark, G-COLL
Join Date: Jul 2008
Location: london
Posts: 150
Bringing the thread back online

...I own a beaut Russell, I don't want to sell it, I love it, but I would sell it for the
right
money....though my experience of folks with "cash waiting" means 'kick in the nuts' money waiting for anyone desperate to sell...

Personally I prefer the fuel injected 162f, but G-BVOY is a pretty Exec 90, and I believe Exec G-SFOX is now for sale, and maybe Exec G-BVTV too...PM me for the owner's email if you like...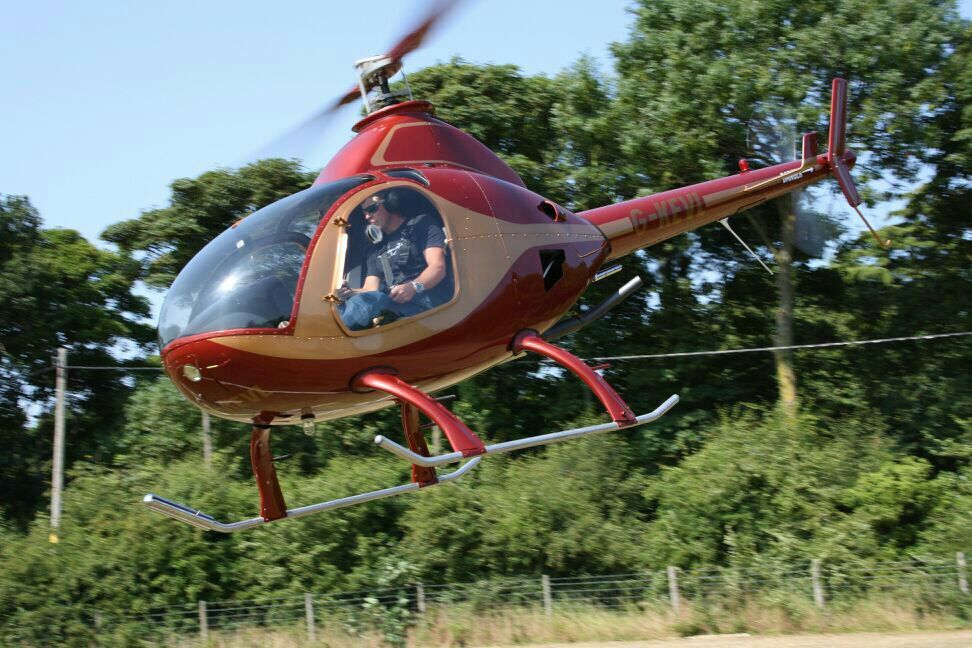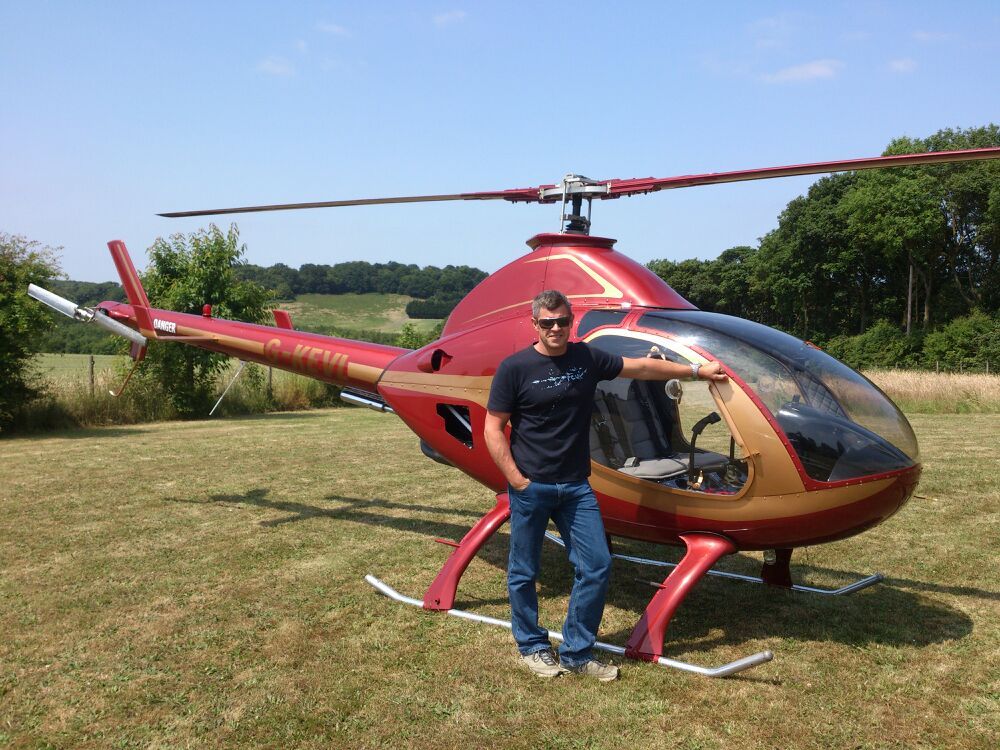 ---
Last edited by parasite drag; 18th Jul 2013 at

21:21

.
Join Date: Dec 2012
Location: Aberdare, Wales
Age: 27
Posts: 174
That looks amazing PD!

Are there many Rotorways in the UK?
Do mind telling how handles when you autoroate, is it very good at that? Can you do it to the ground safely in practice?
Also it is normal to fly it from the left side?
Join Date: Feb 2013
Location: cheshire
Posts: 6
Helicopter Mover
---
I could do with a mover of some kind to move an Exec 90 across from the landing area in the field over to the hanger across the grass area which is a little sodden at the moment the rear moving wheels wont be sufficient on their own just wondering if anybody had made one before that will fit over the front skids and can be attached to a trolly with a towing ball on it ?
any suggestions or photos would be much apreciated
Thanks
Join Date: Jun 2008
Location: Vancouver
Age: 72
Posts: 2
R22 vs rotor way
---
Hi Ron,
Thanks for this excellent report and all your work you have put in it.
I am a long time commercial helicopter and fixed wing pilot with 12 000 hours and I am now retired.
I had an infatuation with the Rotorway helicopters for a long time but I was so financially and otherwise diversified (sailboat offshore cruising) that owning or building a helicopter was really never an issue. It still actually isn't.
There is a fellow who has bought an unfinished kit recently, so I may yet get my hands on one.
I have flown the Bell 47, the Hughes 500 C and D models, the Bell 206 and the Bell 212, and the Sikorsky S-76A. I used to instruct on the 212 and the S-76 and I feel that I have the required tender touch to still fly a small helicopter? I am now 67 years old and feel that I am still quite capable of doing stupid things.
I presently own and fly a pristine 1976 Cessna 150 and I really enjoy it.
I have not told you this for any reason other than that I liked your letter and that I feel that you are a kindred soul.
Good luck with whatever you end up doing. Best regards,
Joe Hessberger
Join Date: Sep 2007
Location: Scotland
Age: 58
Posts: 20
Heli mover
---
I use a home made skid mounted tow frame.
It was fairly smile to make and I can either use it manually or it also attaches to a small grass tractor to help when pulling it up the farm yard!

If you PM me I should be able to send a couple of pics of it in use.

Cheers,

John
Join Date: Feb 2006
Location: North of the border
Posts: 182
Rotorway 162F
---
I expect this question has been asked before but what do the sage pilots of PPRuNe think of the Rotorway 162F?

I have previously owned Hughes 300 A & C models and a couple of R22 Beta II's and am considering a 162F as a low cost machine.

Flak jacket on and ready for incoming.

Particularly interested in hearing from people who have done some longer trips in one as I don't just want to do local flights.

Thanks
Join Date: Mar 2006
Location: scotland
Posts: 207
162f
---
I too have had R22ís, R44 and Enstromís. The Rotorway is a huge disappointment from its poor engine to its flimsy doors. I really wish it was better as I now no longer fly due to the costs. People slag off the rubber band tail rotor system but to be honest itís fine as long as itís tensioned correctly. The blades donít have a chord in them so I found myself flying in a rather strange up and down motion albeit slight. Electricity is like fuel on the Rotorway, run out and the donkey quits and the new cog system is much better than the old chain and oil. I heard that many conflicting reports that I went and flew one myself. The people at Southern Helicopters are really accommodating and to be honest thatís the best thing to do. Youíll also nite that you donít see many with huge hours and you have to ask yourself why. Itís a great pity itís not better as it does tick a lot of boxes. I hope you get sorted one way or another👍🏻👍🏻

Posting Rules
You may not post new threads
You may not post replies
You may not post attachments
You may not edit your posts
---
HTML code is Off
---