SEP Night flying
Join Date: Dec 2014
Location: LHTL
Posts: 200
I have one. Flying in the evenings is indeed breath-takingly beautiful.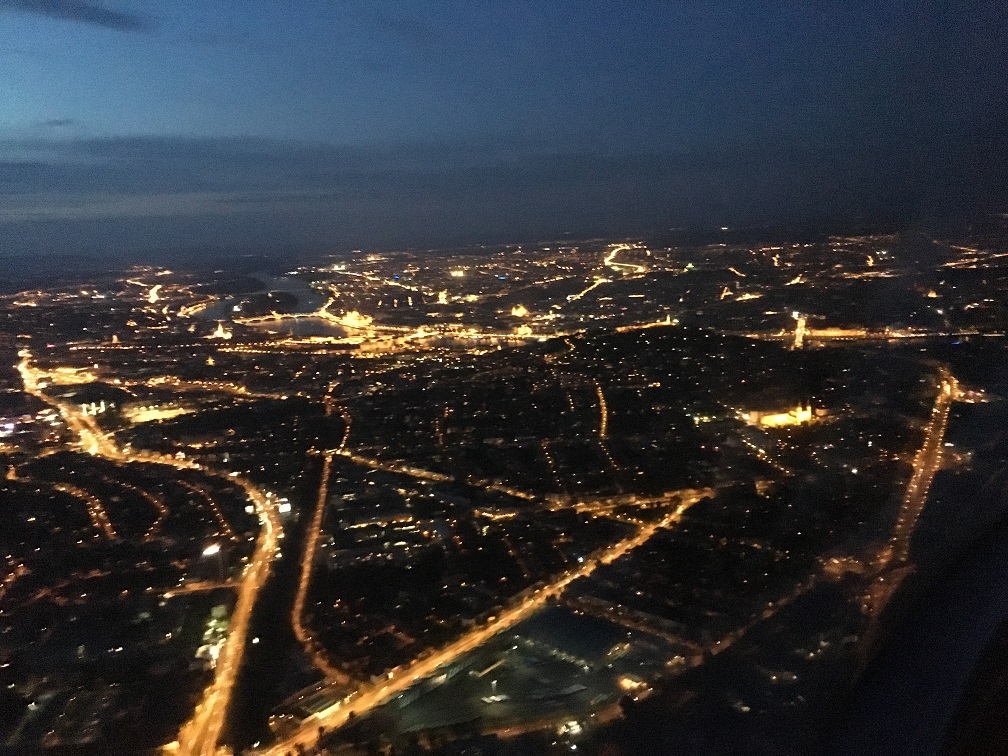 Regarding the increased fatality rate of night flying accidents, I think it is important to do at least 1-2 night flights per year, just to stay in shape. I never understood those, who got this rating and didn't dare to use it at all. In case they accidentally overrun the daytime hours and end up flying NVFR, they will be unprepared for that and completely out of shape...

Join Date: Jun 2003
Location: PUDBY
Posts: 710
From a US perspective, this is an odd thread. You can't even get a PPL in the US without some night experience (can't remember the details without looking them up but something like 3 hours). The justification being that sooner or later you'll end up flying at night so you'd better know how. You CAN not bother afterwards, but if you want to stay current you need to do an average of one night t/o+landing per month. Though there is no currency requirement for solo flying, only for carrying passengers (your insurer may feel differently).

In my first year post-PPL I flew a 172 from the San Francisco area to LA (Hawthorne) and ended up returning at night (6.3 hours flight time for the round trip). I was well into my IR training but didn't yet have the IR. Flying up across the back country on a hazy night was instrument flying for all practical purposes. It was long and boring but didn't seem particularly difficult.

When flying at night cross country (which I don't often have reason to do) I stay high enough and choose my route so that I can always get to a runway. Not practical in SE England I know.

Night flying in the Bay Area is spectacular and every bit worth it. I recently did the required night cross-country for my CPL-H and loved it. Yes, it's more of a worry where you'll go if the engine stops (though less in a heli of course since you don't need a runway).
---
Last edited by n5296s; 8th Sep 2016 at

20:37

.
Join Date: Jun 2016
Location: Suffolk u.k.
Posts: 48
I think one thing I omitted at the start was that I fly purely for pleasure and so if I were to fly at night it would be a planned event to enjoy.
Flying in the evenings is indeed breath-takingly beautiful.
Seeing that picture is exactly the sort of sight that makes me think of training for it.
You can't even get a PPL in the US without some night experience
Maybe just another way of the CAA squeezing another fee out of us!
Join Date: Jan 2011
Location: Wiltshire
Posts: 11
From a US perspective, this is an odd thread.
Another big contrast between night flying in the UK and the US is the availability of places to take off and land at night.
A large proportion of airfields in the US have pilot controlled lighting, and are quite relaxed about out of hours movements, which really opens up the possibilities.
That is one of the main reasons that the majority of the night hours in my logbook are in the US, despite most of my total hours being in the UK.
With the CAA's laudable relaxation of restrictions on PCL at licenced airfields a few years ago, I did hope that PCL would become more common in the UK.
Alas, it does not seem to have happened yet.
It would be very good publicity to become one of the first in the UK to boast PCL, so come on, you airfield operators out there….
Join Date: May 2010
Location: UK
Age: 75
Posts: 1,062
The big diffrence is that in the USA most airfields are owned and run as an essential public service by the local municipality. No landing fees, everything is paid for out of local taxes.
Contrast that with the UK where airfields are run on a shoestring by clubs and individuals. A lighting system is an expensive investment which needs to be justified by increased income from landing fees etc. In most cases it would take decades or even centuries to recover the cost.
Expect to see maybe one or two places where a wealthy owner wants a lighting system for his own convenienc regardless of cost, these will be rare.
Join Date: Oct 2014
Location: Radlett
Posts: 115
Maybe just another way of the CAA squeezing another fee out of us!
Not necessarily. You can do the night flying as part of your PPL training, and gain both licenses simultaneously. A friend of mine did that because he'd completed the PPL syllabus, and was ready for his skills test, with hours to spare.
Join Date: Dec 2014
Location: LHTL
Posts: 200
OK, if you liked that one, here is the whole photo series then, so you can make up your mind

Evening sightseeing flight - Budapest - Diamond Katana DA-20 NVFR
Just like you, I also fly for pleasure and I wasn't sure if I should get this rating either.
I knew a lot of people, who got it and did nothing with it. I don't have money to waste, so I definitely didn't want to go down the same route. So before I decided on it, I wanted to have a clear picture for my own sake: how am I going to use my night priviledges on a regular basis?
The first investigation I did was very disappointing. The place where I rented my aircraft basically turned me down. They could train me for NVFR on a 4-seater at a far-away airfield, because our base has no lighting due to owner/financial investor not interested, the operator is reluctant to give out their aircraft for night flying due to their insurance (safety pilot is required anyway). So I gave up and just watched others on Youtube

One day my little daugher came in to the study room, she doesn't like flying, yet she looked at one of those nice night scenes on the computer screen, and she said: "Dad, I would love to go on a flight like this, this is beautiful!".
So I re-started searching and found another company which offered NVFR training on an even more far-far airfield, 2 hours drive from my home, 1.5 hours drive from my workplace. But they could teach me on a 2-seater, they have no limitation on night rental, their base have lighting at reasonable costs. So I decided to go for it. After a full day work, I had to drive on the highway 1.5 hours, eat and sleep a bit at a petrol station, and then start the flight training at sunset well into the night, 1.5 hours, and then drive back home late in the night. Next morning I had to be fresh at work. But I knew I made the right decision when both instructors I flew with, spontaneously pointed at the nearby city and said "You know, THIS beautiful view NEVER gets old!" These are people with more than 1000-2000 hours experience, so if they say so, who am I to argue?

In the evenings, the air calms down, no turbulence, silk-smooth flying. The traffic in the headset is quieter. The instruments are dimly lit. The stars are bright above you, the Earth shows her different face, the Moon reflects from lakes and rivers between great areas of pitch black fields or dangerous forests. The villages and cities shine like treasure boxes filled with jewelry. The airfields are tiny and more welcoming than ever, giving you the only chance to land safely. It's an entirely different world, really.
Within two weeks of receiving my night rating in my license, an NVFR-capable 2-seater was re-positioned to a nearby airfield, which didn't have runway lighting, so we took off right before sunset with my daughter, flew around the outskirts of the capital city in uncontrolled airspace, and then went for a 30 minutes cross-country flight to an airfield, which had lighting and accomodation arranged for us. Next morning we came back in the morning hours.
As for the future, I am planning to do another NVFR flight in coming October to a place, which is open 1 hour beyond sunset on Saturday evenings. Then another place in January. Unfortunately, overnight accomodation is an issue, but it is still cheaper to stay over in a rural city, than coming back to land at the international airport (landing fee = 1 hour flying for me). But that's the inconvenience I pay for the night landings, I knew this from the beginning.
I hope this story helps you to do your reseach and homework on this topic

Join Date: Jun 2016
Location: Suffolk u.k.
Posts: 48
That is quite a commitment. I'm glad it has been worth it for you - what an amazing slideshow!

I'm much much more fortunate I must say in that the airfield I fly from (Earls Colne, EGSR) has both grass and hard runways, easy to get into large areas of uncontrolled airspace and has lighting and offers night/instrument ratings as well as being reasonably priced (honestly, I have no idea why the place isn't totally rammed full all the time)...

I have a few things to tick of my to do list - but I think your poetic post and youtube video has twisted my arm and by the end of the year I will start a night rating for sure!
Join Date: Mar 2012
Location: Unna, Germany
Posts: 416


Anyone wondering what fireworks are like from above, here's a video from last year's New Year's Eve, unfortunately even with a decent camcorder, you still can't quite capture the magic of the depth of illumination (for best results, choose HD in settings).

For me, that flight was definitely one of my Bucket List flights..... might do it again this year too ;-)

Posting Rules
You may not post new threads
You may not post replies
You may not post attachments
You may not edit your posts
---
HTML code is Off
---