SFO to LAS
Join Date: Jun 2006
Location: sURREY
Posts: 117
Likes: 0
Received 0 Likes on 0 Posts
SFO to LAS
---
Hello all.......hope this is the correct place to ask this question. WIfe and I are off to SFO in a couple of weeks for 2 nights after which we want to go to LAS.....
I would prefer to drive because apart from anything else I enjoy driving in the States. Has anyone done this before, is it do-able and is there anything
I should be looking out for on the drive........( nice views etc, etc)
Thanks for you help guys/gals
Captb747

Join Date: Feb 2005
Location: California
Posts: 342
Received 0 Likes on 0 Posts
sfo-LAS
---
Its certainly doable, not the most beautiful of drives unless you decide choose a bunch of backroads to relieve the monotony.
You can pm me if you want.
Cheers.
f
Join Date: Jun 2002
Location: Back on The Island.
Posts: 477
Likes: 0
Received 0 Likes on 0 Posts
Yup , do-able but take two days over it and include Death Valley in the second day . Did it three years ago . Buy , or look at maps , work out a halfway stop and get out there and do it ! If you need info , mail me .
Warning Toxic!
Disgusted of Tunbridge
Join Date: Jan 2005
Location: Hampshire, UK
Posts: 4,011
Likes: 0
Received 0 Likes on 0 Posts
Ask yourself honestly if your wife will be happy sitting there for 2 days getting bored out of her mind? You will have driving to keep you occupied and you may enjoy the scenery, but she will be unbelievably bored! Have you seen how far it is? Fly, and drive and enjoy the sights when you get there. Grand Canyon, Meteor Crater at Winslow, Sedona, Hoover dam. Those places are still an immense distance. If you drive the boring bits, you won't have the energy left for the good bits.
Join Date: Nov 2002
Location: 39N 77W
Posts: 1,630
Likes: 0
Received 0 Likes on 0 Posts
I've never driven the 350 miles or so from SFO to LAX.
Oops, me bad. Wrong LA
Street Atlas tells me that it's about 560 road miles from SFO to
LAS
by the fastest route. About 10 1/2 hours. A killer in one day. Go by air.
---
Last edited by seacue; 6th Nov 2007 at

01:18

.
Join Date: Sep 2001
Location: Home
Posts: 1,948
Likes: 0
Received 0 Likes on 0 Posts
I've done the drive several times. It can be done quite easily in a full day with a couple of short stops, but personally I have always stopped off overnight at various places due to planned visits to sights or resorts en-route. However, Rainboe does have a point. Do not underestimate the distances involved and if your wife is not fully enthusiastic about a lengthy car journey, then the alternative of flying may be a sensible thing.
If you do decide to drive, there are many places of interest dependant on the route you take and your individual interests. However, I would warn you that whichever route you take, the last 100 miles or so is through the Mojave desert which must rate as the most boring drive you will ever take.
My recommendation to you would be to ask yourself what is the purpose of your holiday. If the primary purpose is to see San Fransisco and Las Vegas, then fly. If it is more of a touring holiday then take your time, take in some of the many well worth seeing sights and drive.
If you decide to drive PM me and I will recommend some optional routes. Whichever way you go you will have a great time.
Join Date: Aug 2000
Location: Dunedin, NZ
Posts: 280
Likes: 0
Received 0 Likes on 0 Posts
http://www.airliners.net/discussions...d.main/110836/
If some of the other people have made you consider flying, above is a link to a trip report of a recent flight between LAS and SFO on Virgin America. You see lots of photos, and videos of the take offs and landings from a passenger seat; You could fly one way.
N4790P
Join Date: Jun 2002
Location: Asia
Age: 72
Posts: 2,192
Likes: 0
Received 0 Likes on 0 Posts
Treat your wife and rent an aircraft. She'll never forget it I assure you.
IMHO some of the greatest scenary anywhere within that area.
(Grand Canyon, Winslow & Monument Valley)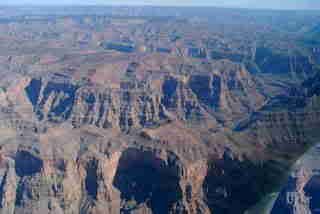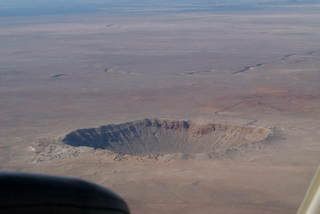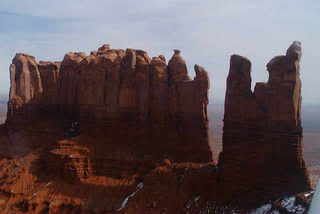 Join Date: Jun 2006
Location: sURREY
Posts: 117
Likes: 0
Received 0 Likes on 0 Posts
Thanks guys for all your input....There are certainly pro,s and con,s for doing both I suppose, so I think I will put my thinking cap on.
The main thing is I am going back to the States after a break of about 4 years........Really enjoy it out there..

Join Date: Oct 2000
Location: Colchester, Essex. UK
Posts: 62
Received 0 Likes on 0 Posts
OK, I know this is the reverse of what you are doing, but I tell you this to show it's possible.

Several years ago,I drove St. George (Nevada) to SFO, we left St. George @ 8am, and passed LAS @ 9am, got to Fishermans wharf @ 8pm. It was about 630 miles (your trip will be about 570 miles). I found the state line a good place to stop - cheap food (steak and eggs for 99c)

I was completely knackered at the end of the drive (I did all the driving), and if at all possible, make sure your car has cruise control for this one.

Good luck and enjoy your trip
Join Date: Apr 2002
Location: UK
Posts: 1,184
Likes: 0
Unless you rent the absolute most basic cheapo car (or maybe a top of the line sports job) in the US is it possible to get one without cruise control these days?

My view would be to break the drive up into several chunks. Depending on the time of the year I'd go SFO to Yosemite (maybe 4 hours) spend the night (but you must book and book early) then go up over Touolomne and spend the night somewhere the other side then cruise across death valley. Trouble is that, at this time of the year, I suspect Touolomne will already have closed. Alternative would be go go round Lake Tahoe and then down into death valley. I incline to the view that the drive down the central valley and round through Barstow is not the most interesting. Of course you can make the central valley a better route by going into Yosemite and/or Kings Canyon/Sequoia then round through Barstow or maybe down the coast and then make a dash for LAs Vegas.

I agree with the idea of driving one way/flying the other. And there are so many other places out there to visit; Zion, Bryce, Monument Valley, the Grand Canyon, Mesa Verde, Grand Staircase Escalante .............

Posting Rules
You may not post new threads
You may not post replies
You may not post attachments
You may not edit your posts
---
HTML code is Off
---