A watch made with bits of a Hurricane in it.
Join Date: Aug 2000
Location: Here and there.
Posts: 862
A nice nostalgic piece and a nice gift to pass on to the younger generations. I honestly cannot remember the last time I wore a watch. I can get any time-zone I need on my phone, most offices have a clock, I have a clock in my car and the radio gives me a time-check every few minutes or so.

For the nostalgia value, yes I would like one but as a means of telling the time it is redundant.
Join Date: Jan 2012
Location: The Sunny Side
Posts: 3
If I ever forget to put a watch on (very rarely), I feel a little lost without it. I suspect many feel the same.

I have a few decent watches. The ChW looks okay, but not at that price. As others have said, that's a lot to spend when there are so many other options for that sort of money, including some great vfm with used watches.

Not sure the ChW will do much but lose value - not even sure it's all that special.

S-D

Evertonian
Join Date: May 2000
Location: #3117# Ppruner of the Year Nominee 2005
Posts: 9,908
In an age where some are going coco-bananas over "smart" watches, I find that this watch exudes elegance & provenance. Something no Apple product will ever do!

Having said that, and despite it being very appealing, it is well beyond my capacity to own.
Join Date: May 2006
Location: front seat, facing forwards
Posts: 1,039
IMHO, the Seamaster 300 doesn't look special at all, especially at over £4k.
I really don't get how you think this...
...looks like this...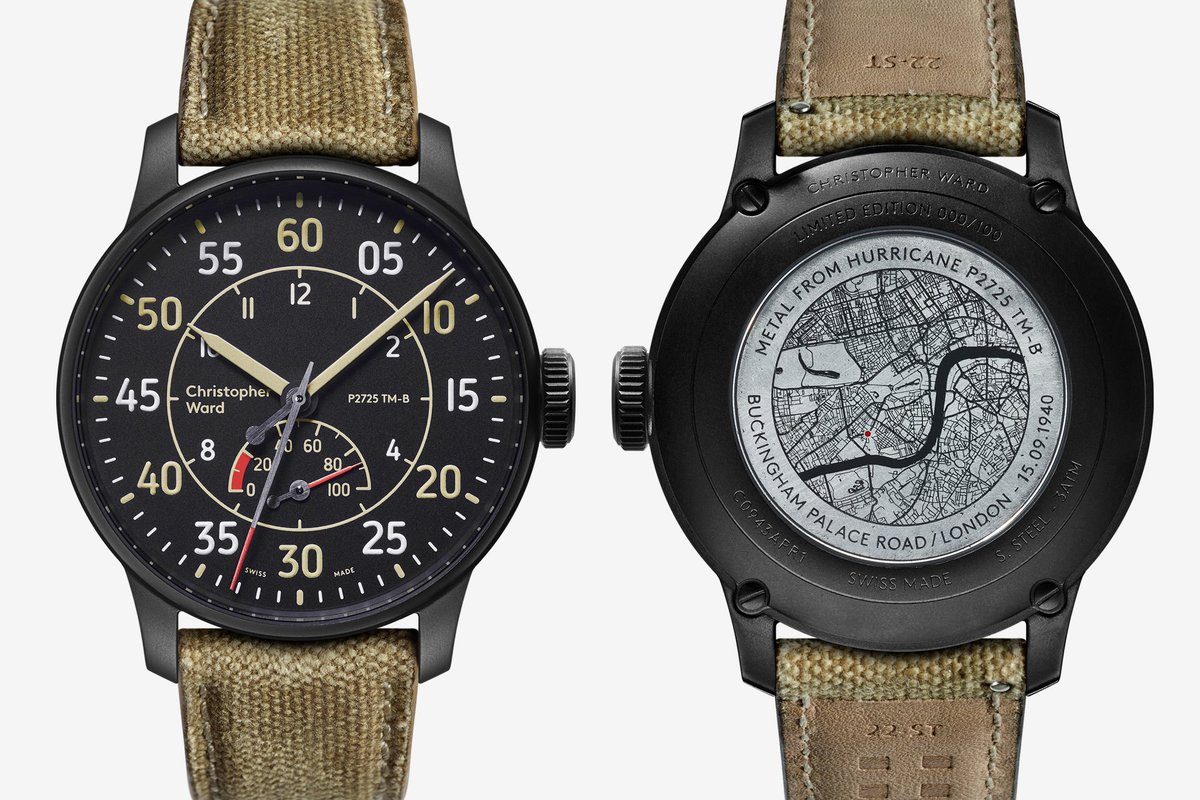 I suppose all it does is prove that beauty is in the eye of the beholder.
Join Date: Jun 2007
Location: 4 Civvy Street. Nowhere-near-a-base. The Shires.
Posts: 558
Mere photographs do not do justice to either. In the flesh, both of my CW are obviously quality items, but when I see them next to the Seamaster in a jewellers the Omega is clearly on another plane.
Join Date: Oct 2006
Location: UK
Posts: 4,670
I bought my Rolex off a dependable Chinese watch shop in Shenzhen in 2004. It cost me 200 yuan/£13 at the time. I have born it continuously and it is still going fine. It gains approx. 15 secs a day which doesn't worry me as now I am not so late. Despite fairly rough use on the car and DIY it looks very much the same as when I bought it. The case and the glass are unmarked and the bracelet links are firm.

In hospital a few months ago and they were putting a load of syringes in me so I took the watch off and handed it to the nurse.

"I've never held £10,000 in my hand before," was his comment.
Join Date: Jun 2009
Location: Baston
Posts: 1,680
Apparently my old QANTAS black face was not a fake ............ very very reasonable price, had it best part of 20 years, lovely timekeeping, day/date, with second hand, everything a retired bloke no longer needs.
I remember buying it on a flight Heathrow to Singapore, back in the days when a polite letter to the Captain ["I am/was a MetMan and I would like to see the Southern Cross from the flight deck] gained access up front.
"Would your wife like to join you?"
It was a bit crowded [747 I think] but I felt sufficiently temporarily in love with QANTAS to buy the watch and never regretted it.

The Rolex meanwhile sits in the sock drawer waiting for my son to inherit it.
Join Date: May 2006
Location: front seat, facing forwards
Posts: 1,039
Join Date: Mar 2011
Location: East Midlands
Posts: 75
Just took the plunge and ordered one. You only live once. Possibly not for long after the other half finds out. My life expectancy probably equates to that of the Dornier crew after Ray Holmes had knocked its tail off.
---
Last edited by Captain Radar....; 20th Aug 2017 at

20:22

. Reason: delete repeated word

Posting Rules
You may not post new threads
You may not post replies
You may not post attachments
You may not edit your posts
---
HTML code is Off
---