Kakadu NT crash, May 2019
Join Date: Aug 1999
Location: Gold Coast, Australia
Age: 72
Posts: 4,268
Kakadu NT crash, May 2019
---
Parks Australia rangers and pilot in hospital after NT chopper crash
One of three men seriously injured in a helicopter crash at Kakadu National Park in the Northern Territory has been flown interstate for treatment this morning.
Another man is still being assessed in Darwin's emergency department, while the other is now in a stable condition in hospital.
Yesterday, Parks Australia rangers Fred Hunter and Ian Conroy and a pilot were conducting aerial feral animal culling in the southern region of the park when the helicopter they were in crashed.
Two of the men were trapped in the helicopter, while a third man freed himself and called for help.
A Careflight medical team was winched down to free a 59-year-old, believed to be the pilot, who was transported to Royal Darwin Hospital in a serious condition with significant injuries early afternoon.
Two others, believed to be the rangers, were transported by a Careflight helicopter to Darwin at 6pm.
This morning, a Careflight jet transported one of the men to Melbourne where he will receive treatment at the Alfred Hospital.The Hunter family is a well-known ranger family in the Kakadu region and were recently involved in the popular Taste of Kakadu festival.
Yesterday, colleague Andy Ralph broke the news to friends and family on Facebook.
"I'm afraid my bro in law Fred Hunter has gone down in this incident in remote part of southern Kakadu," he said.
"Injuries include broken bones apparently... let's hope the rest of them (are) ok.
"Thanks to Parks mob and first responders for all their help so far."Parks Australia Director Doctor James Findlay told ABC Radio this morning said his immediate concern was for the welfare of everyone on board and their families.
"I'm actually here at the hospital this morning and hoping to catch up with the families of the rangers that are here," he said.
Describing how the incident unfolded, Dr Findlay said Parks were notified at 10am the helicopter had crashed while shooting buffalo.
"There had been two choppers involved in the work so we got a call fairly quickly after the incident had occurred," Dr Findlay said.
"They were in quite a remote part of the park and in rugged terrain and it took quite a while to get services in there, it was difficult to get the Careflight and other services in.
"We were able after a few hours to actually get ground crews into that area as well."
© Nine Digital Pty Ltd 2019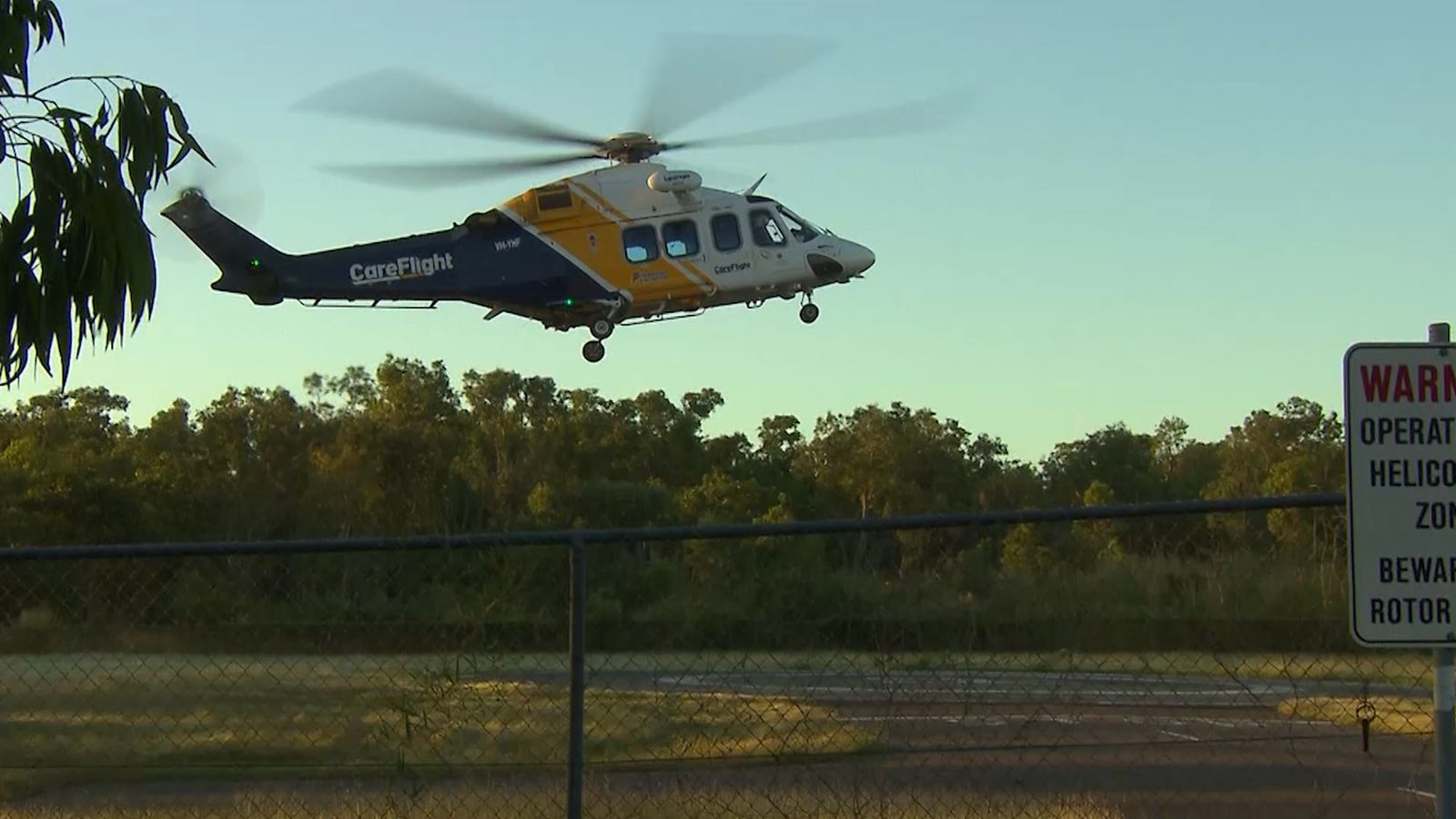 Join Date: Oct 2017
Location: 38 South
Posts: 3
Those who know Stotty or who worked with him, he is in a bad way at the Alfred Hospital.
Spinal surgery tomorrow. If you want to call Reception and send your regards he would appreciate it.
Thanks.
​​​​​
---
Last edited by 92Driver; 27th May 2019 at

23:01

.

Posting Rules
You may not post new threads
You may not post replies
You may not post attachments
You may not edit your posts
---
HTML code is Off
---