All,
This month's atmospheric image taken by Josh Emmons, and supplied by Gordy Cox, shows a very tidy Bell 205A Plus Plus safely parked up for the evening while in the background the team at Redding Air Service crank up the BBQ for the annual staff celebration. Who says they can't do good BBQ in the West ....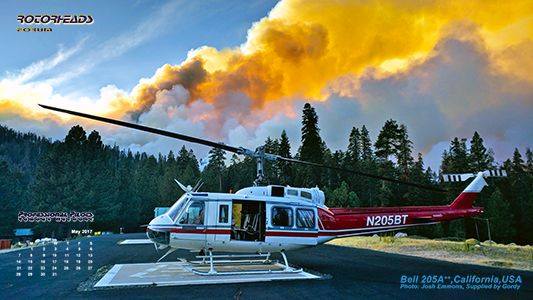 You can download the image here:
https://www.dropbox.com/s/03uh0qwomr...0Wide.jpg?dl=0
Click on the 3 dots at the upper right of the page and select "Download".... C'mon you can operate a Bendix/King KY 96A .... you got this ...
If you would like to contribute high quality images and be held in high esteem by me (at a minimum) then please send them to rotorheads.calendar.pictures @ gmail.com
Keep the whirly side up.
Pete