Cherokee down at Raglan
Join Date: May 2007
Location: Western Pacific
Posts: 716
Join Date: Jan 2001
Location: North Queensland, Australia
Posts: 2,865
"We heard a plane take off and then it started puttering out really loudly."

The plane took off in the direction of Raglan town.

"And then it unceremoniously juttered left," said Puaula.

"And then it hovered over the water and then it crashed into the water. And then it upended and sunk."
I like the way it puttered, unceremoniously juttered and hovered before it crashed! At least there's a bit of originality there so the report can use something different from the usual deadly plunge while wrestling with controls and so on.
Join Date: Jan 2010
Location: North Queensland, Australia
Age: 65
Posts: 57
Ceremoniously: with uniforms, polished weapons, flags, shiny boots...

Stalled AND hovered? Must read my aerodynamics books again. I've obviously missed or forgotten something...

Jutters? OK, either a foreign language or I've missed the annual Thesaurus update. Thank goodness I gave up my journalism aspirations a few years ago - I don't think I could lower myself to this standard.

AOTW, back in town for a fortnight. Drinks at some stage?
Man Bilong Balus long PNG
Join Date: Apr 2002
Location: And once again, the fun and good times having come to an end for yet another year, back in the cold, cruel real world and continuing the seemingly never ending search for that bad bottle of Red
Age: 65
Posts: 2,537
What really gets up my nose is that some shitforbrains Journo actually saw fit to report and print such such illiterate rubbish!


Really also makes you wonder about the intelligence

of the bystanders/witnesses.

Join Date: May 2006
Posts: 399
Plane crash survivors praise 'fantastic' public and rescuers.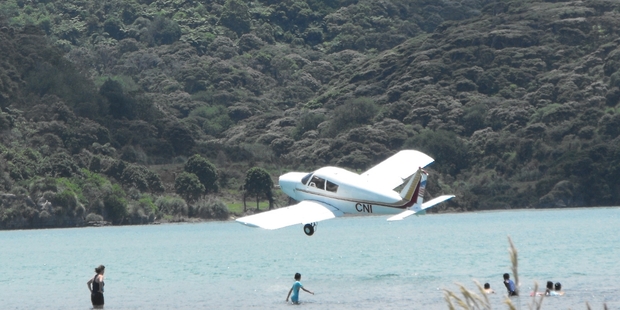 The Piper Cherokee narrowly missed swimmers when it ditched at Raglan.
Tributes are flowing for the brave pilot who made a split-second decision to slam into water instead of crash-landing among hundreds of beach-goers at Raglan.
Auckland man Alan Butler, 23, was piloting the Piper Cherokee on Boxing Day with this sister Leanne Butler, 26, and her husband Kevin Paulsen, 46, aboard when it crashed.
Leanne was the most seriously injured but was expected to be out of hospital last night after the miracle escape.
Paulsen, who spoke to the
Herald on Sunday
from his wife's bedside at Waikato Hospital yesterday, said there was no time to panic before the crash. "Our options were very limited. When you see all those people, what are you going to do? You're going to avoid them," he said.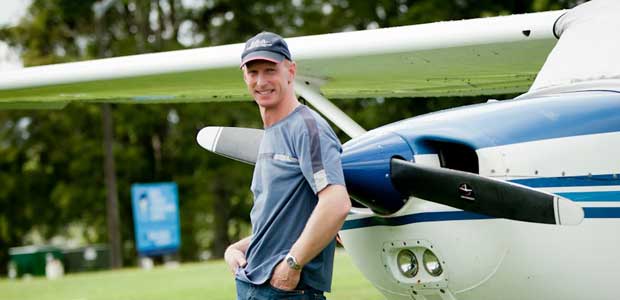 Kevin Paulsen.
"I can't say there was a lot of panic. You try to do as much as you can. If anything, we were trying to figure out what it was and running through the checks."
But on the ground, holidaymakers held a collective breath before screaming in panic when the plane crashed, said witness Maria Pualua.
"There were at least 200 people around. Everyone was on the bridge and scattered on the beach so it was quite scary," she said.
"It was quite a narrow miss, so in that sense [the pilot] is a hero. I'm just glad they're all alive.
"It's good that he also missed the town because several people at least would've died if he hit the town."
A Westpac Helicopter pilot who attended the crash commended the pilot's decision to avoid landing among the "hundreds" of holidaymakers on the beach.
All three who were in the plane are experienced pilots. Paulsen and Alan are also aircraft engineers based at Auckland's Ardmore Airport where they live and work.
Paulsen said the engine failed just after the plane took off for their return trip to Ardmore.
"We were at 150 feet before we lost power, so we were only a few seconds off the water," he said.
"The option wasn't to land back at the airfield, we didn't have that height to do that. Landing in the water was our best option."
Paulsen would not go into detail about what was said in the plane during their terrifying ordeal only that they "did what we could to support each other".
They were taking the plane out for an inspection flight at Raglan before it was due to be flown later that afternoon. "It was due to have a longer cross-country over more water later in the afternoon, so it was probably lucky it [crashed] when it did," said Paulsen.
After the crash, many beachgoers helped to rescue the trio and boaties and kayakers already in the water made their way to the scene as the plane began to sink.
"We got out ourselves but all the people that came and helped us, that was fantastic, they'd do anything for you. The local residents, the first responses and helicopter and the people at the hospital," said Paulsen.
Leanne was in a critical condition after the crash and was admitted to Waikato Hospital's high dependency unit. She was later understood to be in a stable condition and was due to be released last night.
"She only has a few scratches and ingested a bit of water, but she's fine; she'll walk out of here," said Paulsen.
Paulsen had cuts running down his legs and was helped to a nearby ambulance.
Alan had cuts to his head and despite appearing "pale" was able to walk by himself.
The plane is owned by Auckland veterinarian Dr William Baird who said he first heard of the crash after Waikato police contacted him.
"Every hundred hours or so a plane needs to have an inspection so it was having that flight," Baird said.
He added that he had not seen the plane yet and was unsure whether the damage was reparable.
Another experienced pilot, who did not want to be named, said Raglan Airport was notoriously difficult.


Posting Rules
You may not post new threads
You may not post replies
You may not post attachments
You may not edit your posts
---
HTML code is Off
---