RAF Cottesmore - Wednesday 18 Mar 09
Join Date: Aug 2003
Location: UK
Posts: 194
RAF Cottesmore - Wednesday 18 Mar 09
---
I had a trip up to Cottesmore today, and had a go at snapping some of the Harriers, from 22 threshold area.

I've seen some of the flack that 'spotters' / 'photographers' can receive from boardmembers, so I'll keep my head down. However, if there's any interest, I'll happily post some pics up here.

Furthermore, if you were one of the few aircrew that waved, or the larger number that blanked us, let me know the frame number and I'll happily put them up too.

Cheers,

Kev.
Join Date: Oct 2001
Location: UK
Posts: 1,120
A wave to the spotters don't cost nothing, t'would be a dreary world indeed if a single seat chap couldn't muster the capacity to be polite and acknowledge the chap behind the fence.

Suspect you might have encountered a bunch called 1(F), they take things a little too seriously. Then again, they are the best, ever....

...give or take the Kiwis.
Join Date: Nov 2006
Location: Scotland
Posts: 33
My dear chap do not be put off by those who do not appreciate the fine lines of aviation excellence.
Please do share with those of us who are less fortunate.
Also don't worry if you didn't get a cheery wave from the driver....trust me he has a thousand things to do and check ...after all he signed for the bloody thing


Post away dear boy !
Cheers
Join Date: Jul 2007
Location: @RAF_IFA
Posts: 3,265
Kev,
Put 'em up.

http://www.pprune.org/military-aircr...600-today.html
Join Date: Aug 2003
Location: UK
Posts: 194
OK guys, without having any requests, here's a random sample of todays action from Cottesmore.
Unfortunately they are hosted on Photobucket, so apolgies, but you'll not be able to view them on Defence Intranet.
Cheers,
Kev.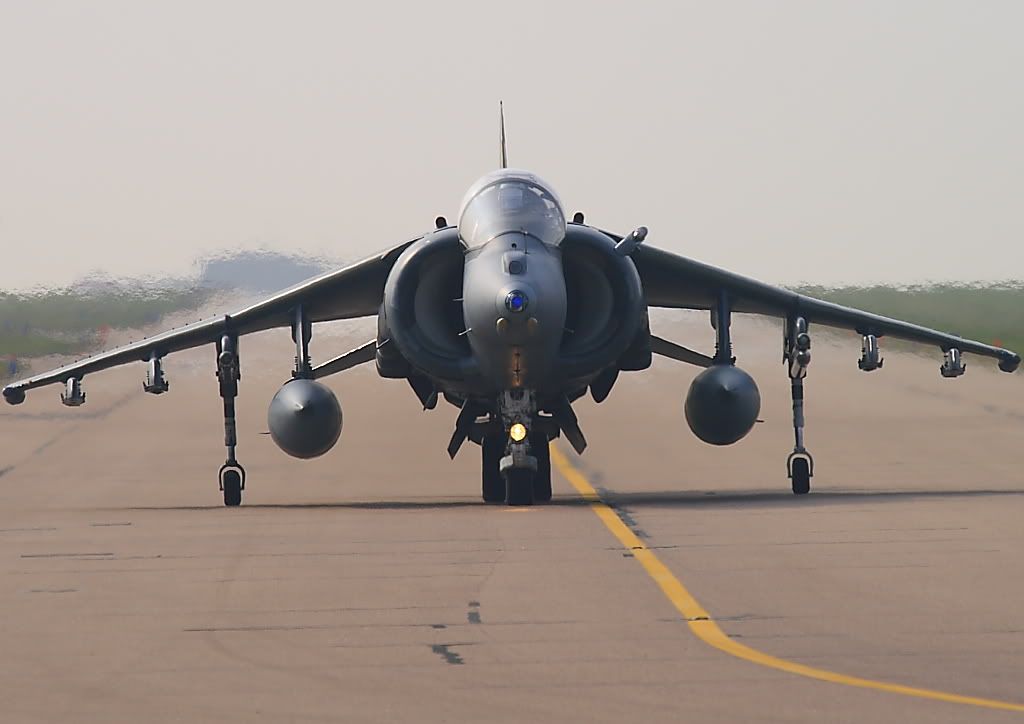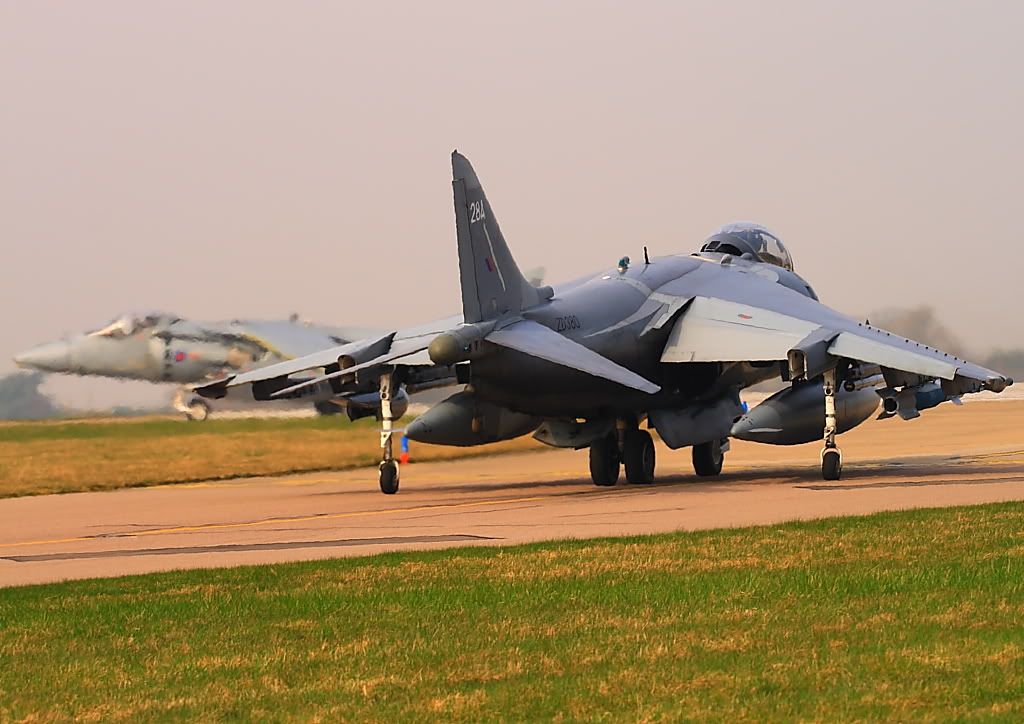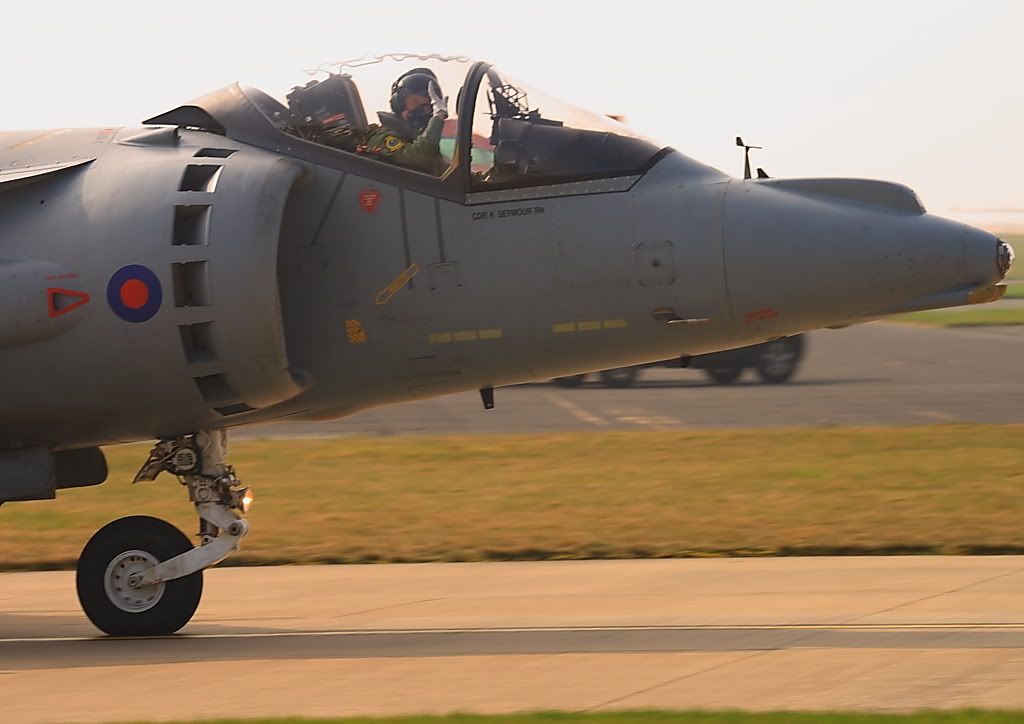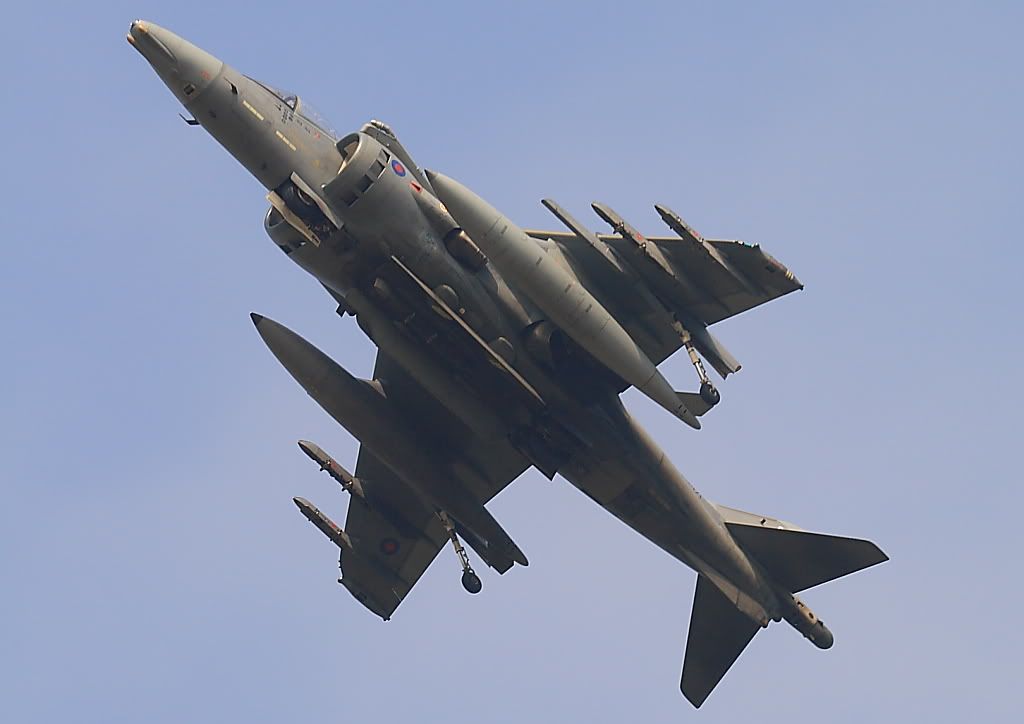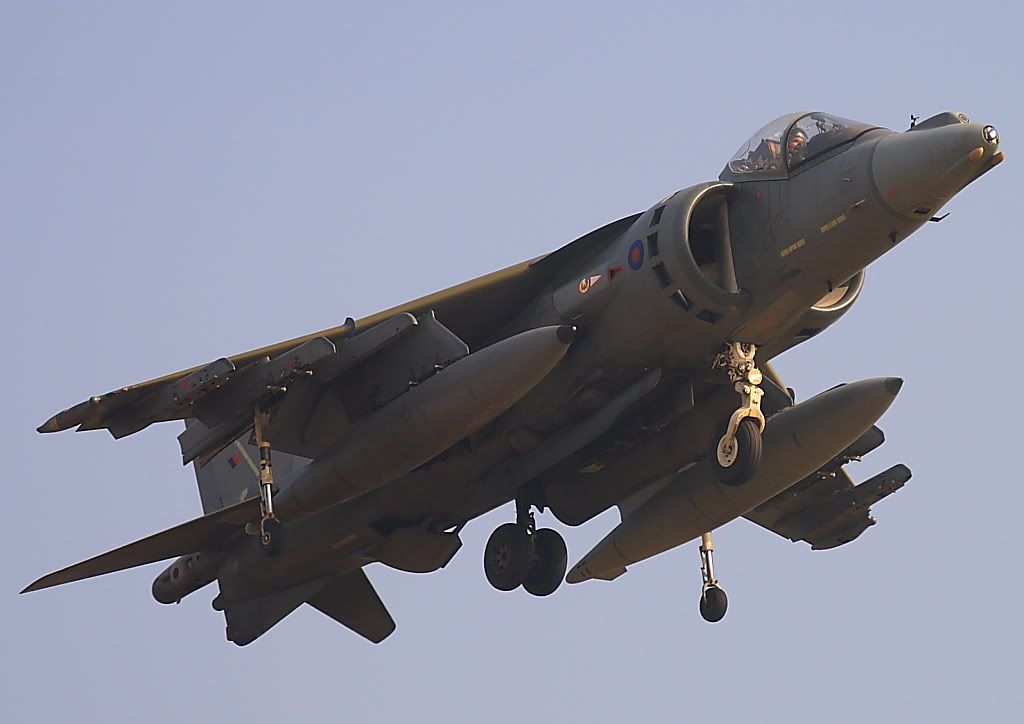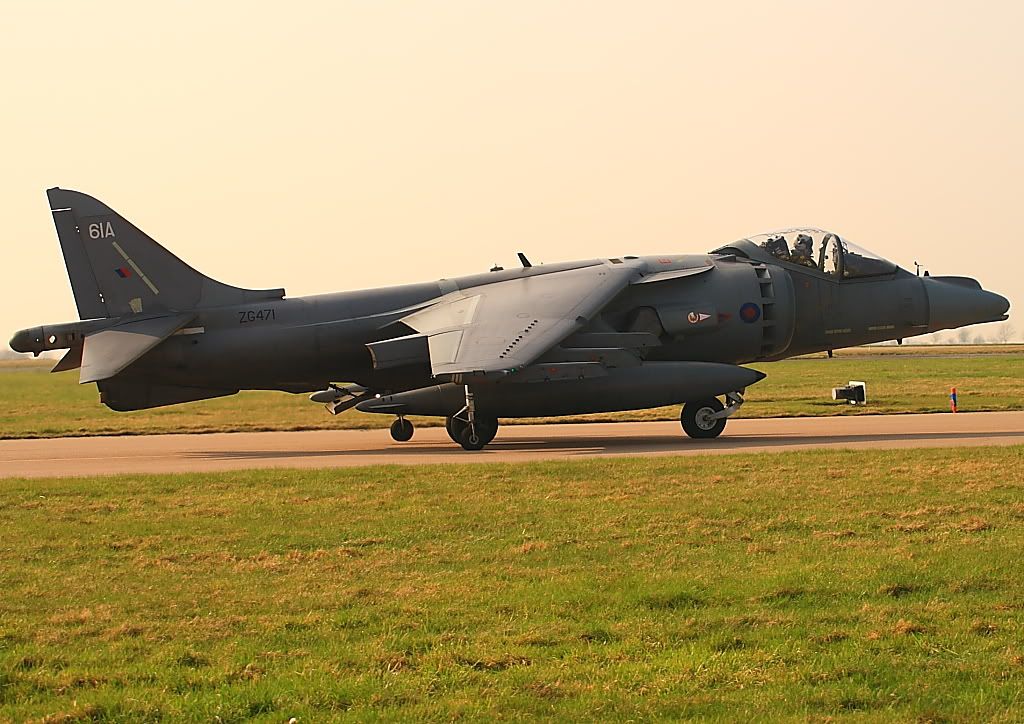 Join Date: Mar 2009
Location: lincs
Age: 48
Posts: 9
Hi Kev finally made it here upon what you suggested and wow what a great site

If you guys wanna see some of my aviation artwork point me in the right direction to post
Here's a taster..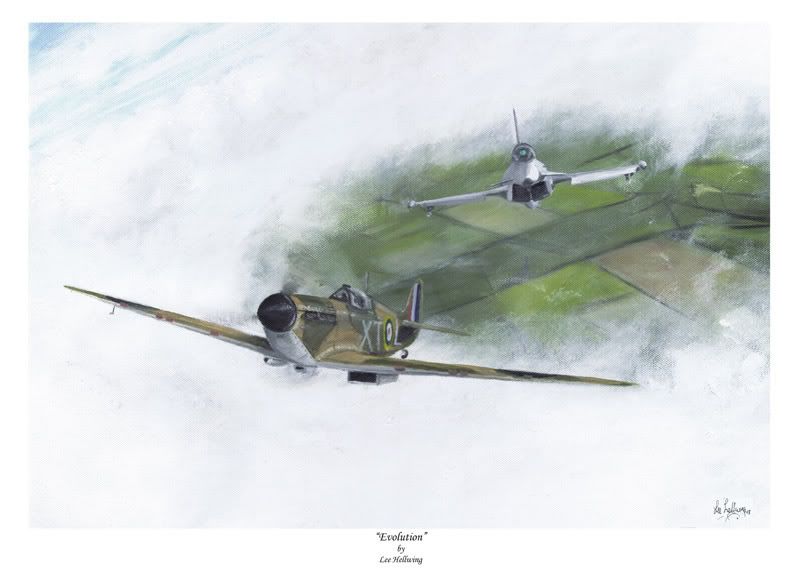 Regards
Lee
---
Last edited by hellwingaviation; 19th Mar 2009 at

01:11

. Reason: add pic
Join Date: Apr 2007
Location: Lincs
Posts: 11
Great pics, thanks for posting!

As mentioned above, don't take offence at guys not waving, sometimes they are just too busy and/or in the middle of something. Whilst it only takes a second to wave, it can break up one of many sets of checks which means starting again to ensure you don't miss anything critical. These Harrier boys will almost always be on a tight timeline to get airborne so sometimes/often won't have the luxury of chilling out and waving at passers by.

Keep up the good work with the phots, they are always nice to see!
Join Date: Nov 2006
Location: Scotland
Posts: 33
Well done that man

Glad to see that you have seen sense and posted.
I can tell you now ,without doubt, that quite a few drivers(and back seaters) secretly love to see there air frames on PPRuNe.
Interesting to note the only "Waver" is a fish head (Stand clear for abuse and back lash)
Good quality and excellent choice of subject.
Keep up the good work

Cheers

Posting Rules
You may not post new threads
You may not post replies
You may not post attachments
You may not edit your posts
---
HTML code is Off
---