Harvards,6 FTS
Harvards,6 FTS
---
A friend is looking at purchasing a Harvard,and maybe repainting it in 6FTS colours.I can`t find anything about 6 FTS,so I wondered if any of you guys could assist ,with ,where ,what,etc,etc,and any photos of representative Harvards...
Join Date: May 2005
Location: England
Posts: 5
Likes: 0
The book " The History of Britain's Training Aircraft" by Ray Sturtivant contains a photo of 6 FTS Harvards in April 1950. The one nearest the camera is FS753 coded FB [ roundel ] GG. It's a black and white photo but this particular aircraft appears to be overall yellow with the usual black anti- dazzle surface in front of the cockpit.
Other Harvards in the photo are in the silver finish with yellow bands - can't see the serials but one is coded FB - HI.
Roundels and finflashes are all red, white and blue.
I've seen other pictures of 6 FTS Harvards but, at present, can't track them down - if I do, I'll post the details.
Join Date: Jul 2000
Location: London
Posts: 2,916
Likes: 0
Received 0 Likes on 0 Posts
Harvard 2B of 6 FTS in 1952
Look and imitate
6 FTS was at RAF Tern Hill 1946 - 1961.
I don't know where it was after that, possibly RAF Acklington.
(CFS(H) Squadron moved to Tern Hill.)
FT391 (Harvard 2B) which Mark Hanna and I shared some years ago -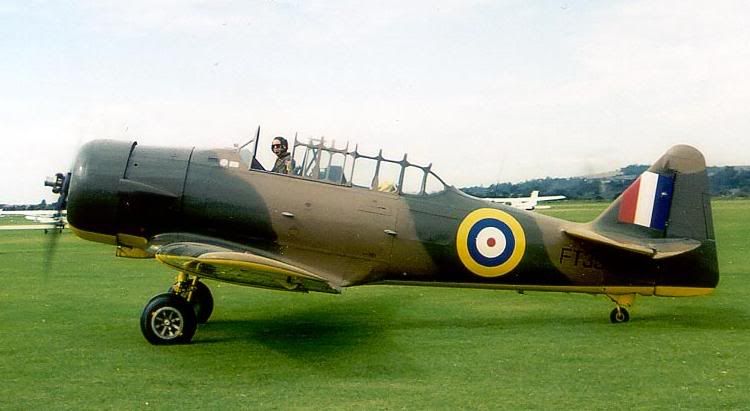 Filming
Piece of Cake
, summer 1988
The current owner of FT391 has kept the camouflage which I think looks better than the FTS scheme but that's just personal preference.
(Edit)
The yellow scheme also looks good -
KF183 operated by ETPS Boscombe Down
Wonderful aircraft, but they can bite >>
http://cdn-www.airliners.net/aviatio.../3/1050310.jpg
(FT375 in Italy)
and
FL
---
Last edited by Flying Lawyer; 23rd Jul 2015 at

22:01

.
Thank you all for the info and pics;
F-L, nice reminder as it is 44yrs to the week that I checked out in FT375 at B-D; That was a `knee-trembler` as I was a helo pilot ,and felt half of Flying Wing were watching this `upstart` wanting to fly such a revered aircraft...It is still a knee-trembler ` until the chocks are back in and the prop has stopped....
Join Date: Jul 2000
Location: London
Posts: 2,916
Likes: 0
Received 0 Likes on 0 Posts
Small world.

I wondered if there might be a link but it wasn't the one I wondered about.
I knew you were a rotary man and wondered if you might have been at CFS(H) when it was at Tern Hill.
==
Off topic, but perhaps of interest ....
The 1940 Miles M14A Hawk Trainer (Magister) in the first photograph is still flying. (Real Aeroplane Company, Breighton.)
After Elementary Flying Training in the Magister pilots progressed to advanced training in the Harvard
and then to front line flying in the Hurricane or Spitfire.
Sycamore
I have a selection of B&W photos I took of Harvards whilst at 5FTS (RAF Thornhill, S. Rhodesia) 1951 to 1953. All without exception have a yellow band on the fuselage aft of the roundel and yellow bands on the wings. Probably all adhering to a standard RAF colouring scheme for FTS Harvards at the time?
Examples below.
The 'G' in the middle of the yellow band was the 5 FTS identifier, probably because Gwelo was the nearest town to Thornhill.
4 FTS aircraft at RAF Heany, 100-miles south near Bulawayo sported a similar colour scheme except the identifier was 'H'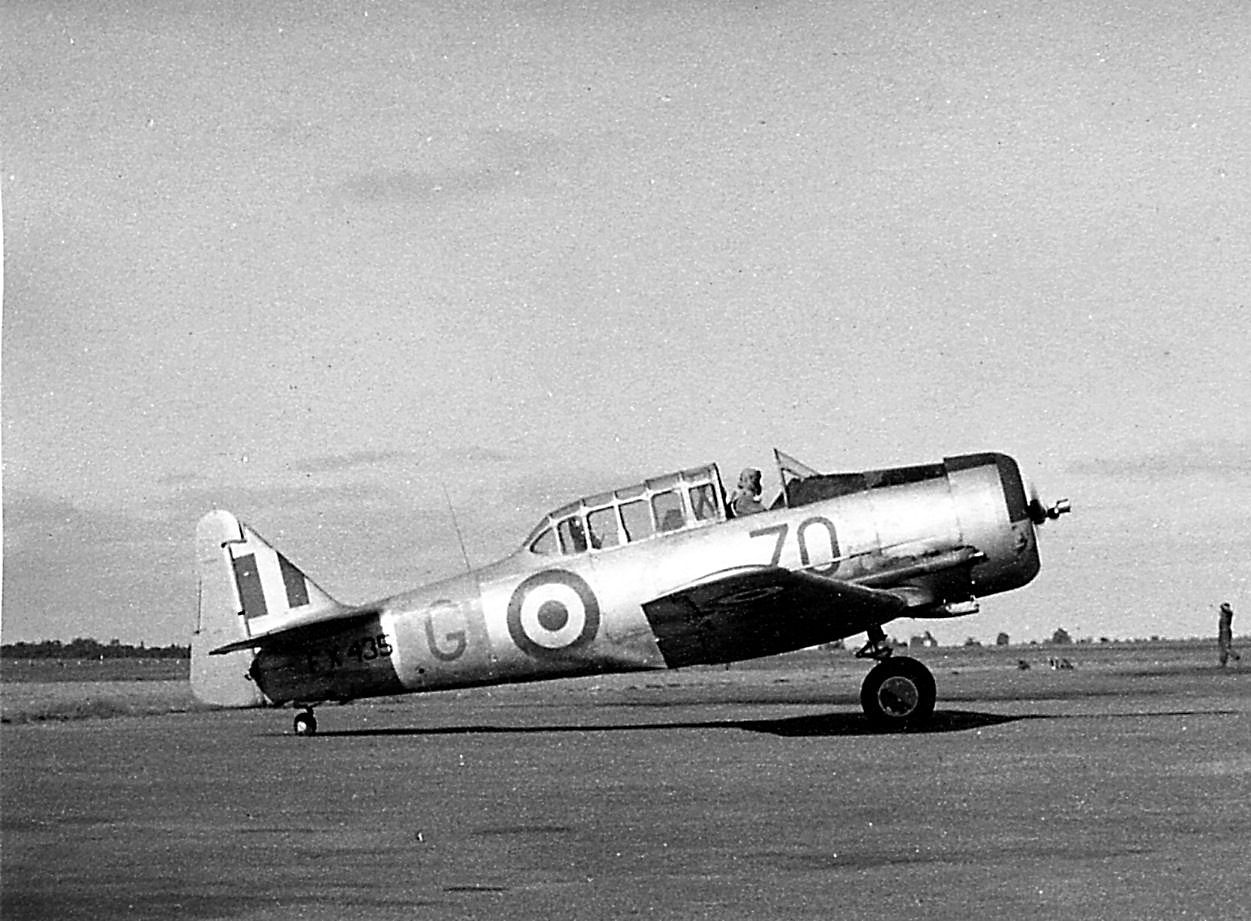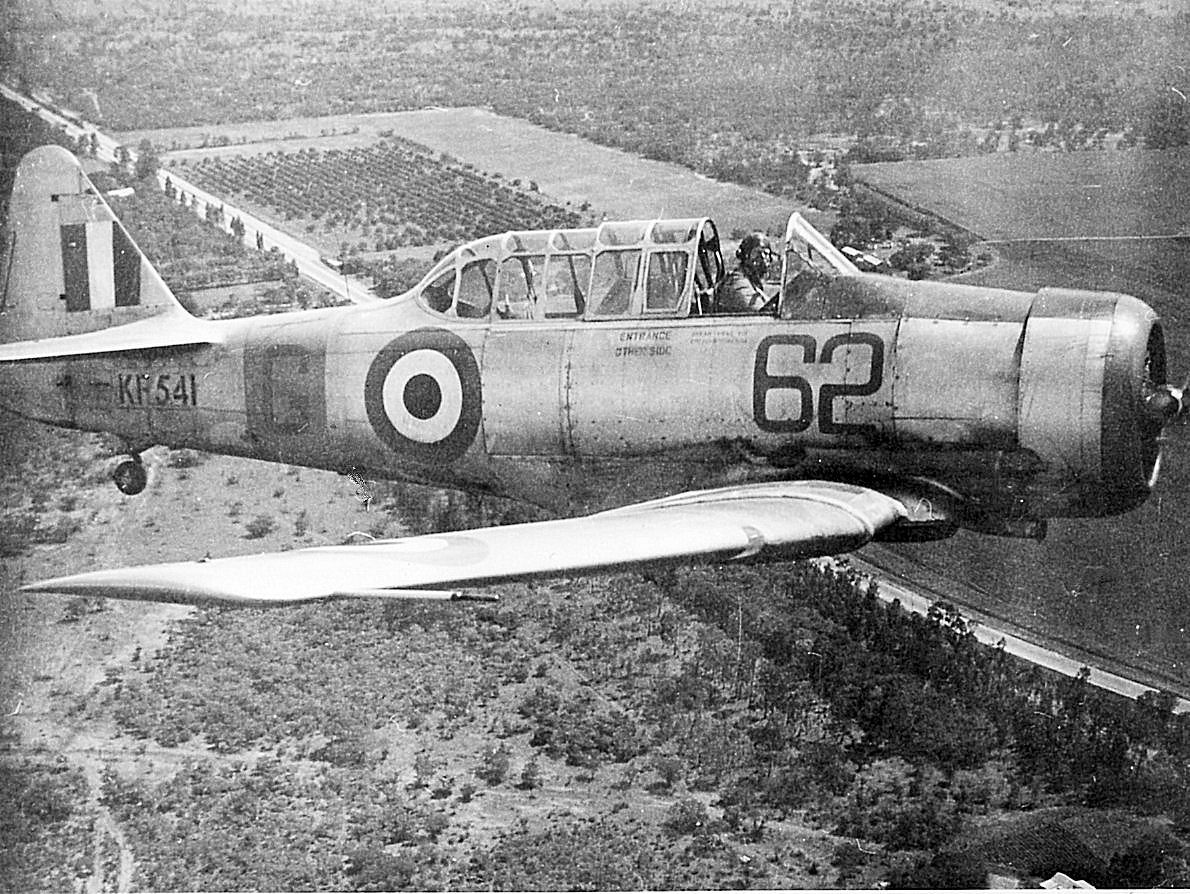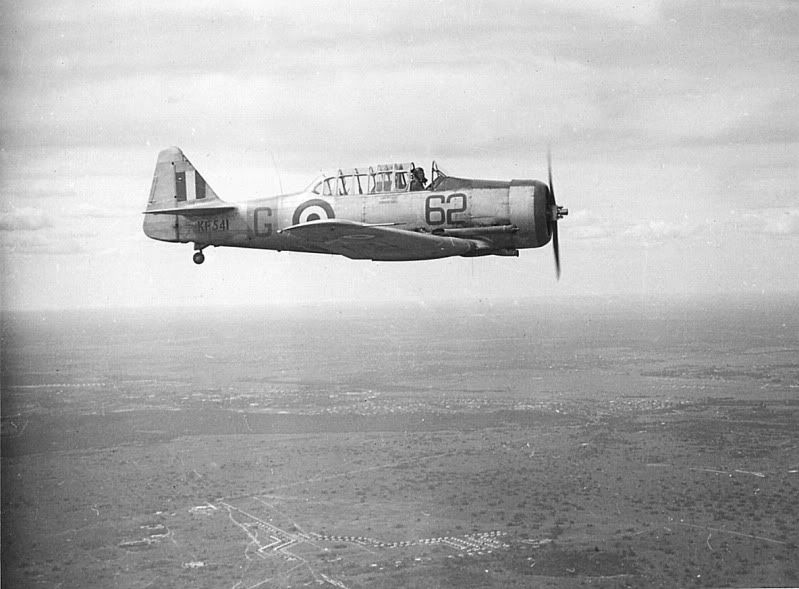 ---
Last edited by Warmtoast; 29th Jul 2015 at

15:33

.

Posting Rules
You may not post new threads
You may not post replies
You may not post attachments
You may not edit your posts
---
HTML code is Off
---