RAF Sealand
Join Date: Dec 2007
Location: Lixwm,Flintshire
Posts: 262
Likes: 0
Received 0 Likes on 0 Posts
Celebration of the Centenary of the Royal Flying Corps at Sealand
---
Join Date: Nov 2006
Location: South of the M4
Posts: 1,623
Likes: 0
Received 0 Likes on 0 Posts
ColinB
If its not too late a piece about 5 FTS RAF Sealand in the early days (1929!)
I have it in my archive of doings at 5 FTS, RAF Thornhill, S. Rhodesia when I was stationed there 1951-1953. Passed on FWIW.
WT
5 FTS RAF Sealand 1929 - Then and Now (1952)
(As printed in the July 1952 issue of "BUKA" station magazine of 5 FTS R.A.F. Thornhill, S. Rhodesia)
Article written by a NCO then at R.A.F. Thornhill (5 FTS) in 1952 recounting details of his first days of service on being posted to 5 FTS (R.A.F. Sealand) in 1929
By Warrant Officer Kennedy


"Squad, stand easy; pay attention while I tell you your postings."
How well I remember that day at Uxbridge in September 1929. No. 17 Squad, after four months of "square-bashing," was being dispersed. "A.C.2 Grimes, R.A.F., Hornchurch; A.C.2 Bowers, R.A.F. Kidbrook; A.C.2 Kennedy, No. 5 F.T.S., Sealand." The Sergeant's voice droned on, but I was not listening.
Sealand! Only 60 miles from my home and reputed to be a good Station. What luck, I thought. This sense of pleasant anticipation saw me through the all-night journey to Chester, despite my burden of full-pack, webbing equipment, heavily laden kit bag, not to mention over-tight puttees and breeches j and a half-choking tunic hooked-and-eyed over an unsettled Adam's apple.
"05.30. So this Is Chester. I wonder how far it is to No. 5 F.T.S., Sealand, from here."
"Oh! About seven miles." "But how are we going to get there at this early hour with all our kit?" asked one of my friends.
"Well," I replied, "the R.A.F. don't do things by halves; surely they must have been informed of our arrival and will probably meet us with transport." This was my first taste of M.T. punctuality (?). After a two-and-a-half hour wait, with breakfast and cups of tea in between, along came an antiquated (modern then, of course) Leyland lorry with solid rubber tyres, a luxurious looking piece of mobile mechanism which rumbled us off to our final destination.


5 F.T.S. SEALAND
As we drew close to our new Station, we scanned the horizon for a new arrivals' preview. There she lay, some two miles away to the north of the River Dee, her billets and hangars lying in symmetrical and peaceful dignity under a still grey morning sky. It was here, at No. 5 F.T.S., that I was to begin living a real life as a member of the Service, a place where I was to see things I had never before seen; an aeroplane taking off and landing, formation flying, aerobatics, airmen being trained to fly (an aspiration which in those early days I kindled, alas without fruition, in my own' heart). It was to be the place where I would witness the birth of many great aviators of the future and the beginning of maturity of what today is one of the Service's Flying Schools and which forms a strong portion of the backbone of Royal Air Force Flying Training.
Sealand is a name originating from what it implies. This great airfield which environed the cradle days of No. 5 F.T.S. consisted of a huge portion of reclaimed land, the sea having receded many hundreds of years previously. In the early days of the Royal Air Force and in the formation and establishment of Flying Stations it was necessary to seek out large areas of level and unobstructed stretches of land. This to provide the maximum amount of safety from which to fly and land those demons of the sky which had neither wheel-brakes nor landing flaps or any other assisting aeronautical devices, and which on the modern aircraft of today are so numerous and essential. Though the aircraft of 25 years ago was a great advancement on the Wilbur Wright "box-kite" and other similar pioneering types of flying machines, there was, as events have since proved, a very large field of aeronautical science still to be explored. The safety factor of those early machines was one that often gave cause for no little concern, and to fly them dexterously was an achievement calling for the combination of courage, skill, diligence and determination. It was reliance on "the human factor which more often had to be sought when confronted with an aeronautical adversity. The solution of such adversities today (in most cases, thanks to modern science) can usually be located without error on the instrument of the cockpit.
The aircraft in use at No. 5 F.T.S., Sealand, in 1929, consisted of Siskins, Bristol Fighters and Avro 504K's, all single engine bi-planes. The Siskin and Avro had radial air-cooled engines and the Bristol was water-cooled. All these aircraft were of an exceptionally light structure and it was quite a common occurrence to see a fitter pick up an Avro 504. K by is tail unit, walk it away and stow it in the hangar single handed. As we all know, of course, the strides that have been made in aviation over the past decade are phenomenal and it has been my privilege to witness the greater part of such changes since my early days at Sealand. During the two years spent there, the part I played was comparatively insignificant, though it minutely contributed to the Station role. Being an A.C.2 Driver (Petrol) and of small stature, I was trained and appointed as a "Hucks Starter" Driver. For those of the younger generation who may not have seen, or even heard, of a "Hucks Starter," I will give a very brief description of its assemblage and use. It was an old "tin lizzie" (a prehistoric Ford with epicyclical gears) with an overhead chain drive off the transmission. The chain was geared to an overhead shaft which had at its extreme forward end a spring-loaded claw. This male claw was designed to mesh with a similar female claw fitted on the prop, boss of the aircraft for easy mechanical starting of its engine. The method of starting the aircraft engine was to drive the "Hucks" to within six or nine Inches of the centre of the prop, with the claws truly opposing then draw the "Hucks" male spring-loaded claw forward to mesh with the prop's, female claw. "Lizzie's", engine was then started and with the deft swing of a Heath Robinson lever, the overhead shaft was rotated clockwise at sufficient speed until the aircraft engine started. When it did start, the excess speed of the prop, would throw out "Lizzie's" spring-loaded claw. An extremely careful retreat had then to be made from the aircraft to avoid fouling the turning propeller. It was a successful, but highly dangerous procedure.


AIR ACES
It was through this unique career-commencing occupation that I came in contact with, and came to know, many flying instructors and pupils, a number of who, during the first 20 years, had gained high places both in Service and Civil aviation, and many, too, who covered themselves and our great Service with glory in the Battle of Britain. There was L.A.C. (later Sgt., now Mr.) Bill Pegg, of Brabazon fame. This great flyer spent his early days with many other great pilots in No. 5 F.T.S., and was an instructor in the early '30's. There was also Flt. Lt. Snaithe (ex Sgt.), of Schneider Trophy fame, now, I believe, an Air Commodore. He was also a No. 5 F.T.S. instructor with Pegg. And there were scores of others who have, through the years, slipped from memory. J
It was in 1932 that No. 5 F.T.S., Sealand, had the honour of receiving those two great American airmen, Wiley Post and J. Gatty, when they landed after their trans-Atlantic flight (on the first leg of their record-breaking trip round the world) in their monoplane, the "Winnie Mae of Oklahoma." It was in these circumstances that the signal honour fell to me of being the first Englishman to greet these two gallant airmen. Their arrival was heralded by the high-revving noise of their engine as their sliver streamlined monoplane zoomed around the airfield in proud circuit. Landing with little delay they "lost their prop." before finally coming to a standstill far out on the airfield. Being duty "Hucks Starter" driver I wasted no time when seeing their prop had stopped in going out to render the assistance it was thought they should need. It was this instant which circumstanced my being the first to meet them. On reaching them, however, and after a few brief words of conversational greeting, I learned that their machine, which was in design an advanced looking model, had in it many aspects of aircraft modernisation and advancement, including a self- starter, which, of course, dispensed with my services. After re-starting, they taxied to the hangars where the Station Commander and hundreds of curious spectators awaited them.
It was shortly after this that my period of service at No. 5 F.T.S., Sealand, drew to a close and I was subsequently posted to embark on the continuance of a Service career which has been both varied and adventurous during its 23 years. Yet, it never occurred to me that the closing years of my service would find me back at the old school, the foundations of my Service career had been laid. I am possessed of no small measure of pride for what, to me, seems a unique circumstance and, as the wheels' of progress turn, my thoughts often reflect on . . . then and now.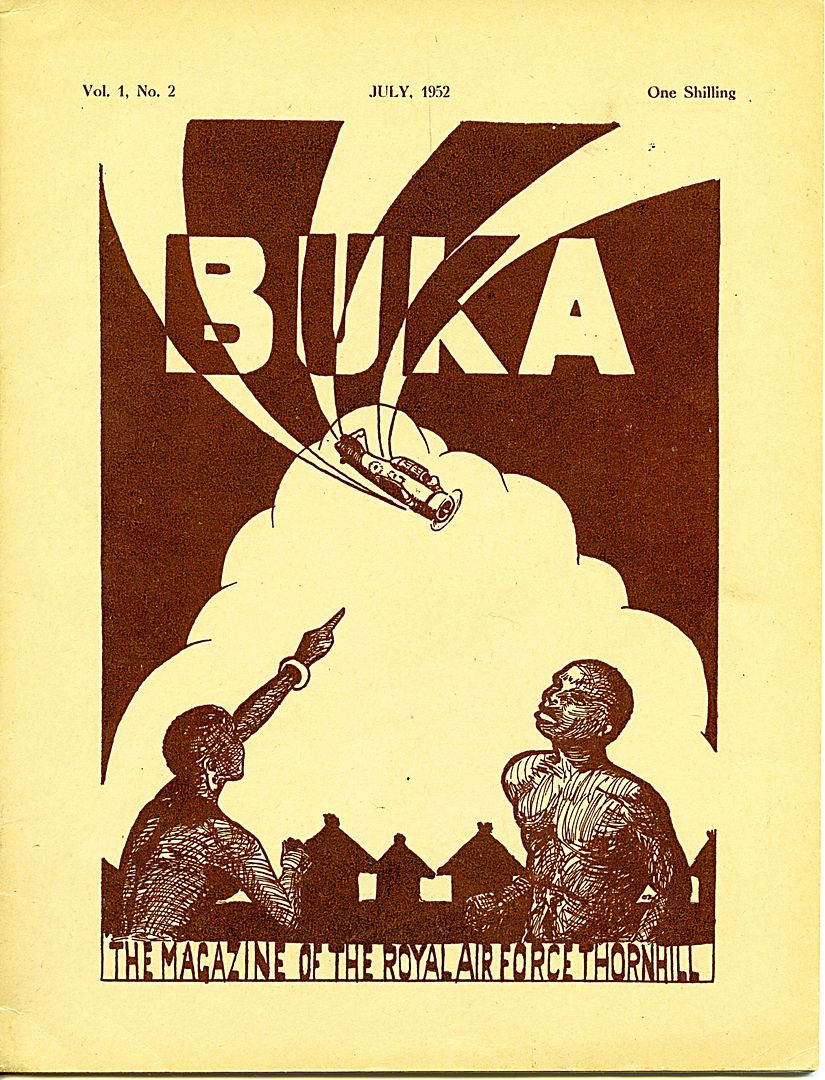 Join Date: May 2004
Location: england- up north (where it's grim)
Posts: 199
Likes: 0
Received 0 Likes on 0 Posts
I did my RAF Gliding Scholarship there when i was 16. Me and a pal got a travel warrant to take us straight from annual camp at RAF Coltishall to Sealand, and we sat on the grass everyday getting the most horrendous sunburn. Geoff Addy was my instructor, quite a big chap and used to wallop students from his back seat in the viking. I also remember literally skimming the roof of those hangars on every approach and was amazed that we never hit them. The trick was to time the sudden sink as you passed the roof and the retraction of the spoilers. Came close to parking on it a couple of times.

His one phrase of "Bootfuls o' Rudder boy" has always stayed with me, although I had to unlearn that the following year for my Flying Scholarship.

Happy times, and I always raise a smile whenever i pass by. Completely unrecognisable now.
Join Date: Dec 2007
Location: Lixwm,Flintshire
Posts: 262
Likes: 0
Received 0 Likes on 0 Posts
Belated thanks for the two previous entries, we copied and displayed them where they attracted a lot of interest.
During the four day event there were two speakers each day covering many aspects of life at Sealand and the keynote speakers were Aldon Ferguson on the History of RAF Sealand and Mike Lewis on 610 Squadron.
The event exceeded all expectation and was closed by a church service attended by the Lord Lieutenant of Flintshire with lessons being read by Mark Tami MP and Mark Isherwood AM.
PSA at RAF Sealand for many years managed the Cold War activities at the Valley Works, Rhydymwyn and the tunnels there will be opened to the public for the first time on 11th September. See this link
https://rhydymwynvalleyhistory.co.uk...unneltours.htm
Cunning Artificer
Join Date: Jun 2001
Location: The spiritual home of DeHavilland
Age: 75
Posts: 3,127
Likes: 0
Received 0 Likes on 0 Posts
A posting to 32 MU Sealand was regarded as a curse by all Electrical and Instrument Tradesmen in my time ('63 - '77) If we'd wanted to work in a factory we'd never have joined the RAF!

Join Date: Jan 2021
Location: Prestatyn
Posts: 1
Likes: 0
Received 0 Likes on 0 Posts
I was part of the first intake at MCCTTS back in '66/'67. Four-year apprenticeship then a further 6 years on the line. Trade was Instrument Maker, but we liked to be called Avionics Technicians!! Just wondering which year you joined/attended.
Just compiling a short video message to one of my then classmates, Tony Cliffe, who's celebrating his 70th next month. Looking for history to include in my 5 minute video.
Cheers

Posting Rules
You may not post new threads
You may not post replies
You may not post attachments
You may not edit your posts
---
HTML code is Off
---