Sharjah Shacks
Join Date: Jan 2000
Location: sussex
Posts: 347
Likes: 0
Received 0 Likes on 0 Posts
Sharjah Shacks
---
I've found these photos of 201 squadron at Sharjah, one of them has January 1968 on the back.
Anyone know what four Shackletons were doing flying in Formation...........
practicing or performing for some celebration I would guess. Hope they had a good party afterwards !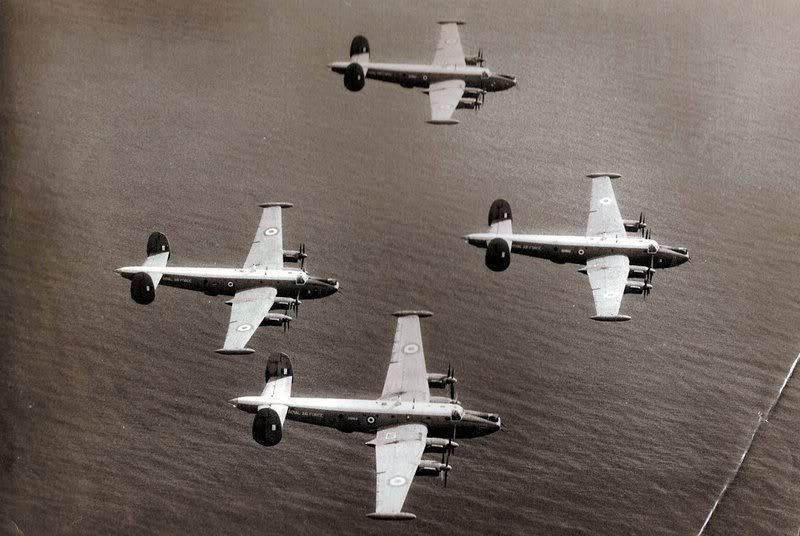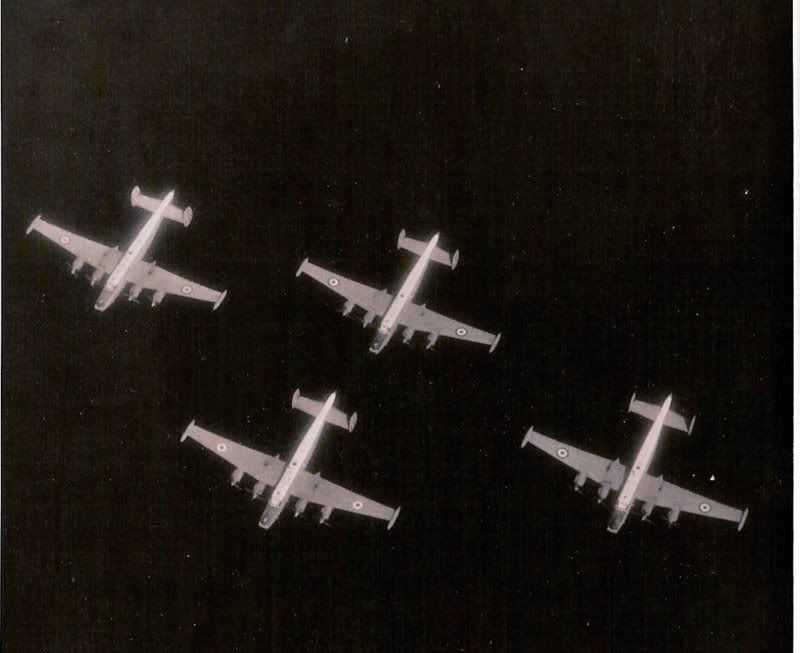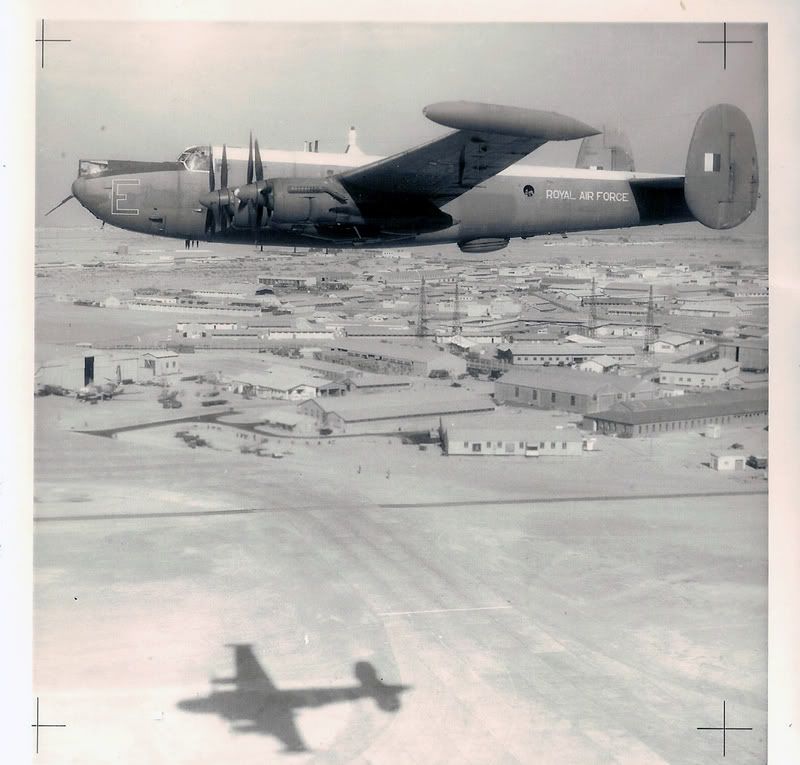 Nixor ut Ledo
Join Date: Nov 2003
Location: In a Beaut of a State
Posts: 499
Likes: 0
Received 0 Likes on 0 Posts
I was there at the time - seem to vaguely remember it was because they could! Probably a record having all four Mk3 Phase 3 Shacks serviceable at the same time.

Did one trip on them shortly after they arrived at Sharjah. With four turning and two burning it still took 20 nauticals to reach 3000 ft! Goodness knows how a Mk 2 or a non Phase 3 Mk 3 would have performed.
Join Date: Jun 2001
Location: France
Posts: 289
Likes: 0
Received 0 Likes on 0 Posts
Sharjah
---
Quick answer--better says he, having spent 2 years on 37 at Aden with Mk2s and the previous 3years on Mk3s. From Khormaksar we were frequent visitors to Sharjah (Unfortunately)
Join Date: Aug 1999
Location: U.K.
Posts: 459
Likes: 0
Received 0 Likes on 0 Posts

I was on that detachment from Kinloss in Feb-Mar 68, it was a mix of 201 and 120 crews, and as far as I remember, it was practice for the 50th anniversary of the RAF. Unfortunately I did not enter the details of my trips in my log book, only the times. And yes a few memorable parties were involved!
Join Date: Jan 2000
Location: sussex
Posts: 347
Likes: 0
Received 0 Likes on 0 Posts
I agree with you, Shack.
I was there in 64/65 with 38 squadron, patrolling the Gulf trying to intercept Iranian gunrunners supplying the Radfan rebels.
We weren't all that heavy - nothing much in the bomb-bay except a couple sets of Lindholme kit - but I don't remember any performance problems.
The biggest danger was touching any metalwork inside or outside with bare skin - you'd get a nasty burn until you'd been airborne for half-an-hour to cool it all down a bit. (The only "air-conditioning" was a sawn-off photoflash cartridge case stuck up the Very pistol aperture !)
When I was a baby rotary pilot at Sharjah (70-71) I remember the MARDET was turned into a squadron (210?). IIRC when Grocer Heath was elected unexpectedly and the presence in the Gulf had to be extended at short notice, so an extension in theatre (= new Squadron) was required.

It was said that as the Maritime Shack OCU was closing, the Squadron was formed from the last course that went through, plus the staff! It certainly seemed from the outside to have a strange demographic ..... all the Captains/1st Navs/Siggy leaders wore war medal ribbons and had Sunderlands in their logbooks, while the Cos/2nd Navs/baby siggies had just started shaving ....

Looked as if all the aircrew were either under 25 or over 45! Does memory play tricks (as it often does), or was there any truth in the story.......?

Posting Rules
You may not post new threads
You may not post replies
You may not post attachments
You may not edit your posts
---
HTML code is Off
---