March 2018 Rotorheads Desktop Calendar
Join Date: Feb 2010
Location: 'Stralia
Age: 52
Posts: 217
March 2018 Rotorheads Desktop Calendar
---
Dear All,
This month's calendar features a rather remarkable shed. This survival shelter at 5,500' AMSL is near Kemano, British Columbia and is designed to withstand 100kt winds, 3" of rime ice, and 20 feet of snow. So pretty well your standard Chicago house.
There is also a helicopter in the photograph, although I suspect the AS355N may may not look quite so pristine if the aforementioned conditions did eventuate.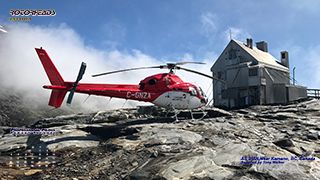 You may download the picture here:
https://www.dropbox.com/s/u0eb15lfyb...20Mar.jpg?dl=0
My sincere thanks to Tony Walker for this and the other spectacular pictures he sent to me at "rotorheads.calendar.pictures "at" gmail.com".
Next month we might head for the desert.
Be safe.

Posting Rules
You may not post new threads
You may not post replies
You may not post attachments
You may not edit your posts
---
HTML code is Off
---