Greetings,
This month's moody image is of a Bell 429 parked up on the deck of the motor yacht 'CLOUDBREAK'. I spotted this image in my Twitter feed and was granted permission to use it by SuperYachtsMonaco.
This small kindness has given us all a dramatic image to admire for the month of July, and furthermore ensured that I will use SuperYachtsMonaco for all of my future super yacht needs.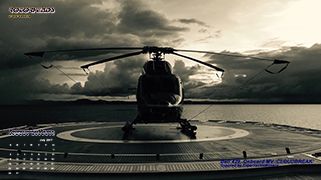 You can download the image here:
https://www.dropbox.com/s/9bml4mdeq5...0July.jpg?dl=0
Thanks also to Vaqueroaero for sending in an image that will be used next month. He is the only one who managed to send high quality images to rotorheads.calendar.pictures @ gmail.com

Take care,
Pete.
p.s. This is a little early this month as I have to travel at month end.