Helicopter Down in Afghanistan
Join Date: Feb 2009
Location: Cornwall
Posts: 120
Helicopter Down in Afghanistan
---
BBC NEWS | Special Reports | Helicopter crashes in Afghanistan
Afghan helicopter crash kills 16
Russian media say the aircraft was an Mi-8 similar to this
A civilian helicopter has crashed in southern Afghanistan, killing at least 16 people, a military official has told the BBC.
The helicopter crashed at the Kandahar air field, Nato's largest base in southern Afghanistan, apparently as it was trying to take off.
Reports from Moscow say the helicopter was a Russian-built Mi-8.
The crash is the second of a helicopter in Afghanistan in a week. Six died in a crash in Helmand province on Tuesday.
Russia's Interfax agency quoted a spokesman for Russia's Federal Air Transportation Agency as saying: "An Mi-8 transport helicopter crashed at take-off from an airfield in Kandahar."
The nationalities of the dead are not yet known.
---
Last edited by Senior Pilot; 19th Jul 2009 at

10:47

. Reason: Add text as quote

Nice-but-dim
Join Date: Sep 2001
Location: Rural Yorkshire
Posts: 632
Afghanistan plane crash kills foreign soldiers - BBC
---
Join Date: Jun 2010
Location: Milano, Italia
Posts: 2,425
A sad day for mil flying today considering the fatalities in Turkey also

6 Americans killed in Afghanistan crash
WASHINGTON — Six U.S. service members were killed Tuesday when a helicopter crashed in southern Afghanistan, U.S. and NATO officials said.
One person on board the Black Hawk UH-60 was injured and survived, two U.S. defense officials said on condition of anonymity because they were not authorized to speak on the record. The aircraft was an Army helicopter from an Army unit, but officials have not yet confirmed the identities nor the service branches of the individuals, a third official said.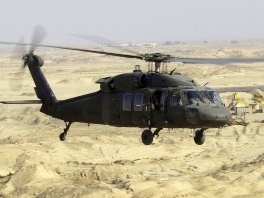 A statement issued by the NATO international military coalition said the crash was under investigation and that there was no insurgent activity in the area at the time of the crash.
In Washington, an official originally said the helicopter had experienced engine failure before the crash, but later said that it was unclear whether that was the case. According to initial reports, the troops had mechanical problems, came under fire after the crash and it was unclear whether any of the casualties were the result of enemy fire.
The deputy governor of southern Zabul province, Mohammad Jan Rasoolyar, said a NATO helicopter crashed in the remote district of Shajau and U.S. officials later confirmed that Zabul was the location of the U.S. crash.
This year, 109 members of the U.S. military have died in Afghanistan, out of a total of 139 members of the coalition.
The death toll has dropped significantly since the coalition handed over responsibility for security to Afghan forces last summer and coalition troops are now training and assisting.
By comparison, 394 foreign troops died last year, including 297 Americans.
Officials: 6 Americans killed in Afghanistan crash :: WRAL.com

Posting Rules
You may not post new threads
You may not post replies
You may not post attachments
You may not edit your posts
---
HTML code is Off
---