Argentinian pilot reunited with his UH-1 Huey
Join Date: Aug 2000
Location: London, England
Posts: 261
Argentinian pilot reunited with his UH-1 Huey
---
Lt Col Francisco 'Pancho' Ramirez last saw his UH-1 Huey helicopter at Port Stanley in 1982. On Thursday he was flying in it again at North Weald....
Back in March we were contacted by former Royal Navy Sea King pilot Bill Fewtrell with an enquiry about who operated the UH-1 Huey helicopter, G-HUEY, which is based at the Airfield's Hangar 4a and had originally served with the Argentinian Army. We were able to put him in touch with the owner, Mark Fitzgerald.
Bill had flown Sea Kings in the South Atlantic with 846 Squadron in 1982, serving initially on HMS Hermes and the roll-on-roll-off ferry Norland, which carried 800 men of 2nd Battalion Parachute Regiment and men of 848 Naval Air Squadron to San Carlos on 21 May.
Bill also 'flew shotgun' with Royal Marine liaison officer Col Peter Reynolds on many missions. In 2004 Peter was the British Defence Attaché in Buenos Aires and had met 'Pancho' Ramirez there and they had become firm friends.
It turned out that Pancho had flown G-HUEY with the 601 Combat Aviation Battalion in Port Stanley. He later expressed an interest in seeing the helicopter again when he visited England. And this is why we received the original query.
The trip finally came to fruition on Thursday of this week when Pancho along with his wife and daughter (who had flown in from Texas) visited the Airfield. Peter, Bill and their families came along too. Mark Fitzgerald later took Pancho and his wife for a short flight in the helicopter.
We were delighted to welcome these veterans to North Weald for a reunion in happier circumstances and for Pancho to be able to fly in 'his' helicopter for one more time!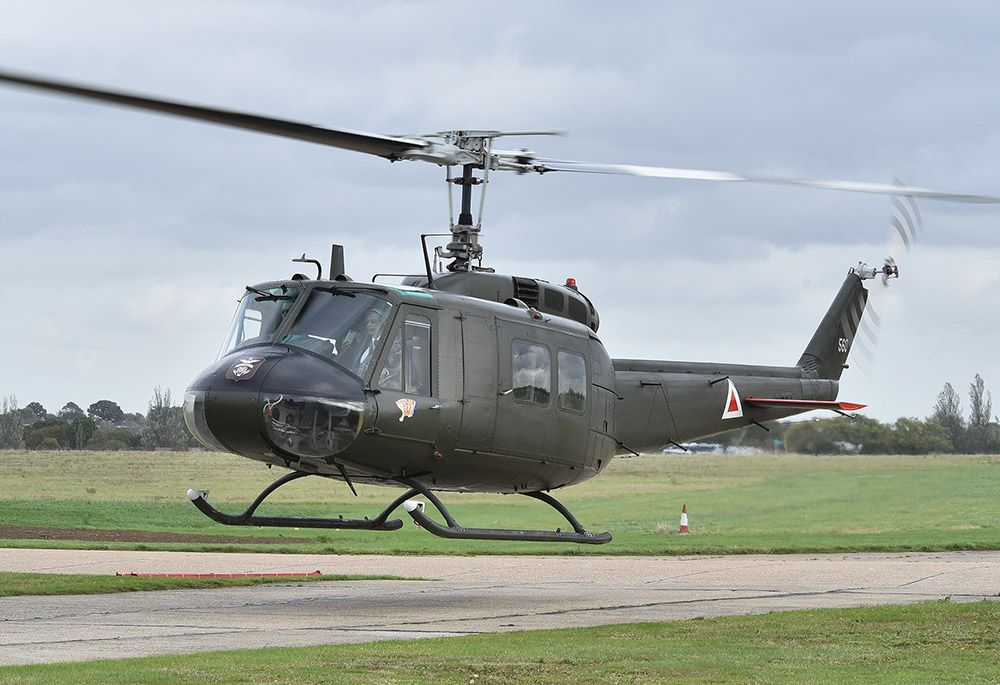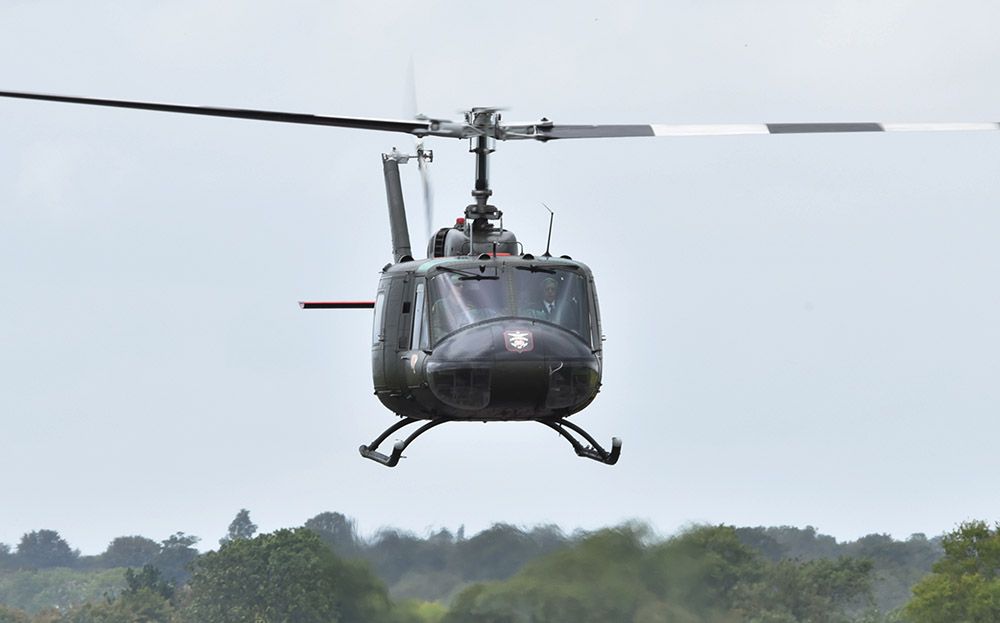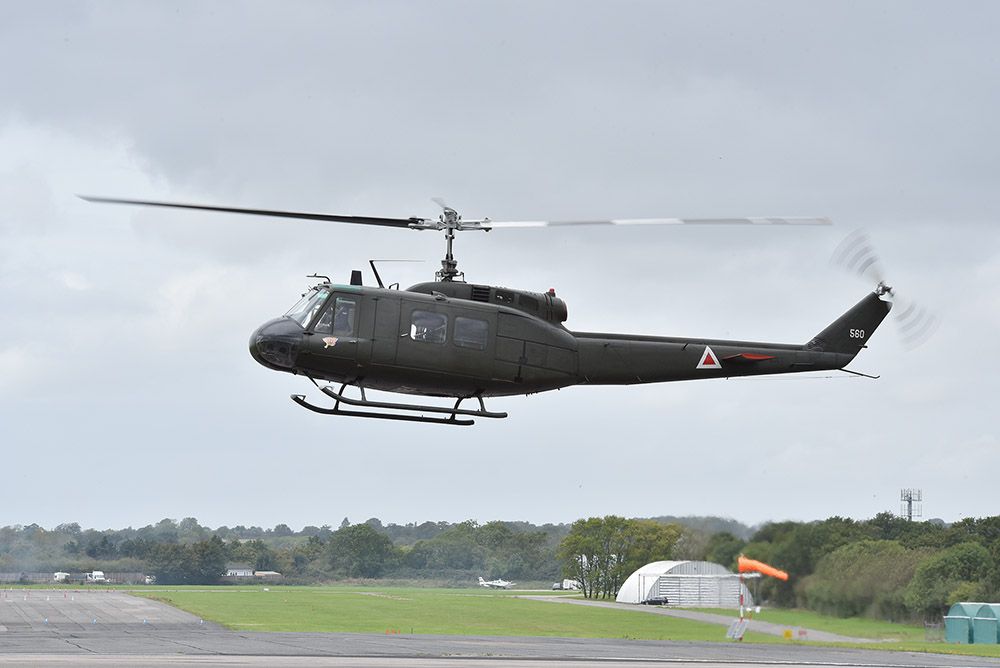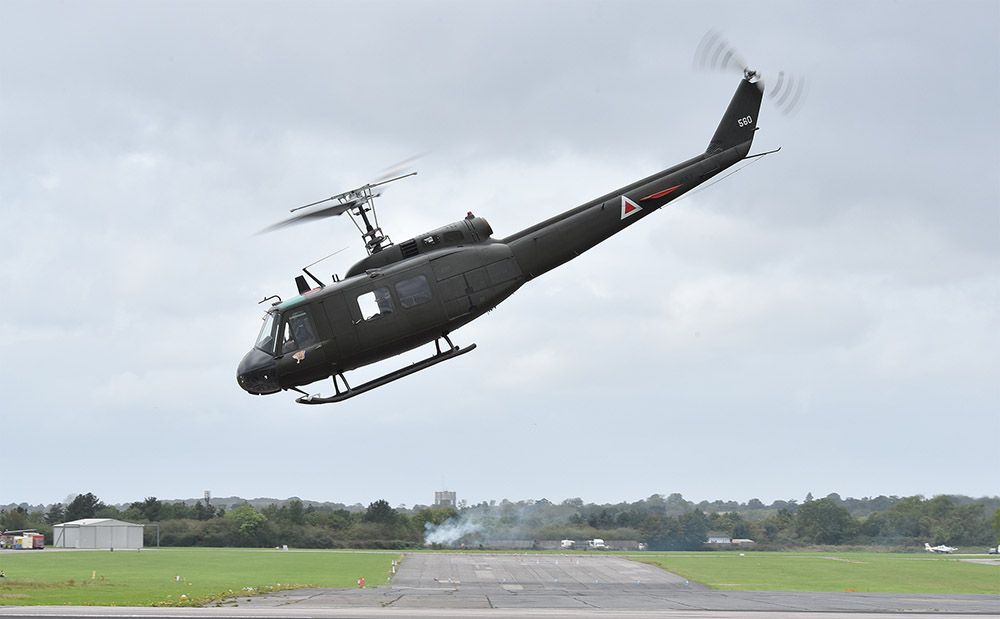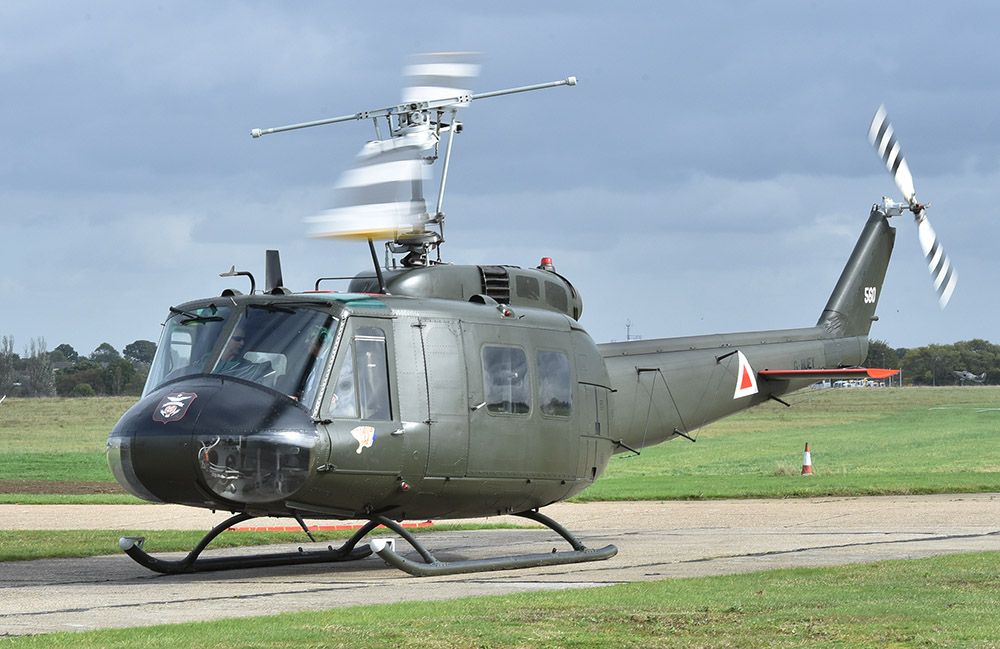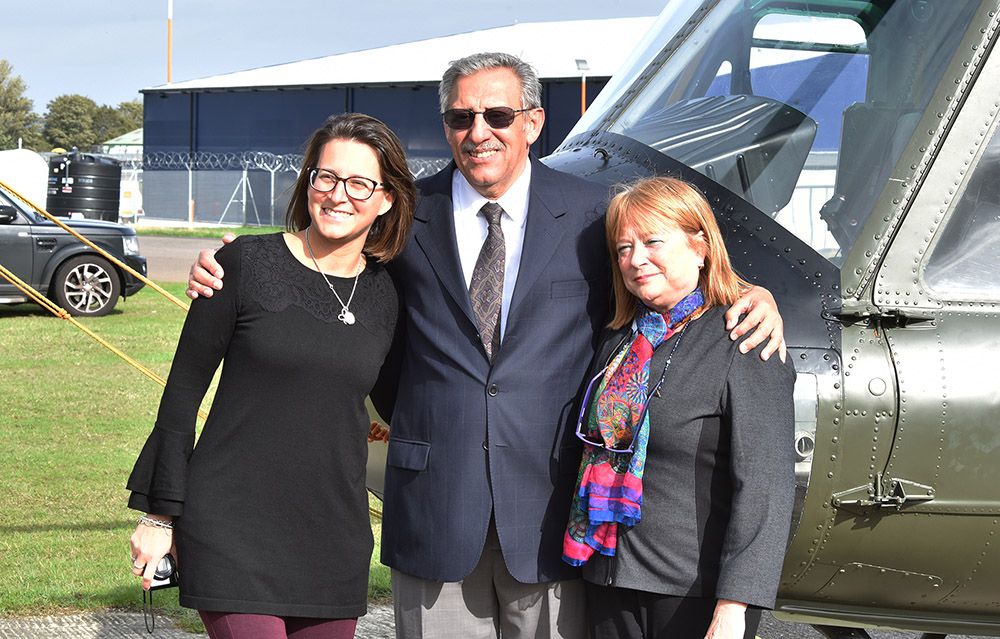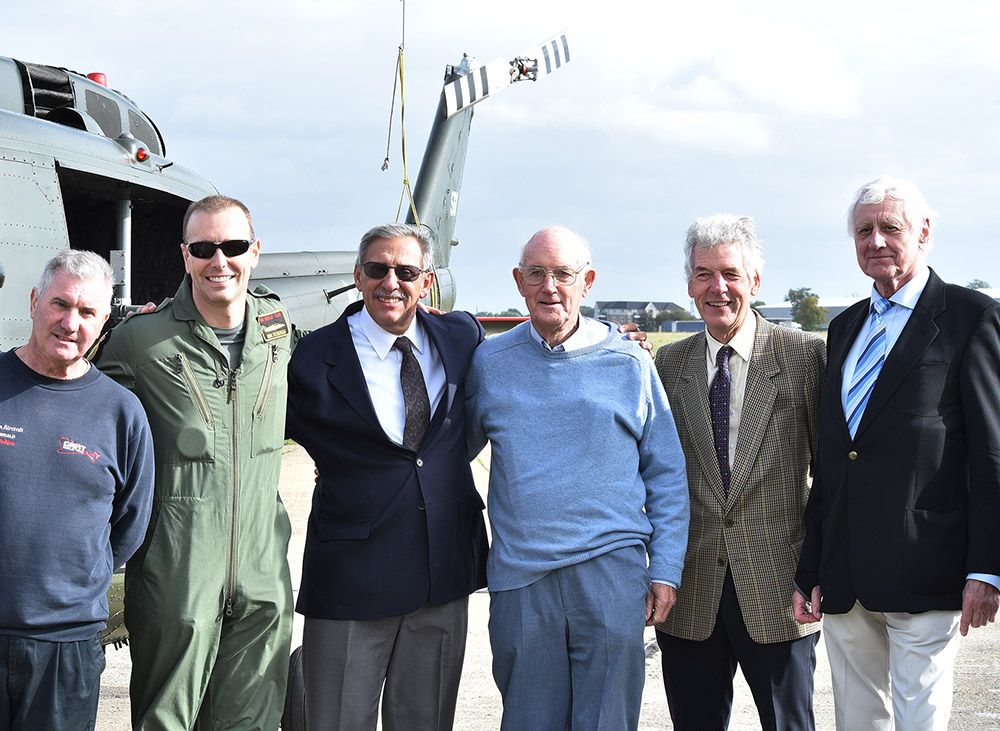 Join Date: Aug 2000
Location: SW England
Age: 65
Posts: 1,233
I had no idea she was still going! Had the great privilege of joining RT and his redoubtable restoration/ techie crew, taking G-HUEY around the tractor shows and similar for her first few seasons. Loved flying her, was gutted when it all came to an end. Had heard she'd been a backdrop in a BBC anti-everything right-on one-off production and assumed the worst. A couple of months ago I even found the old SOAF Flight Reference Cards I used to keep to hand - amazing what moving house can unearth.

Lovely story - very best wishes both to the original Argentine operator(s) and to the present owners.
Join Date: Oct 2009
Location: Argentina
Age: 44
Posts: 51
Great story!
Pancho Ramirez cab was AE-413
Here is a story of the pilot as the helo, recently published in the Argentine press:
https://www.infobae.com/documentales...de-james-bond/
The article ends informing a forthcoming meeting in the UK .... this one.
Best regards!
Join Date: Oct 2005
Location: Anglia
Posts: 1,872
Thanks, Thud and Blunder, for recognising us as redoubtable. You weren't so bad, yourself!
Whilst I knew it was in "The Living Daylights" (which translates to "His Name is Danger") I didn't know that it was in so many films!
(Courtesy of Google Translate)
"Although 413 also went to a museum, the truck carrying it suffered an accident and was damaged. An investor group acquired it, repaired it, respecting its original color, even the aviation badge of the Argentine Army that bears the Latin motto "Train to destroy."

That was how he was rented to participate in films 007: his name is danger (1987); Kingsman: the secret service (2014) and Attack in Paris (2016) In this way, the current retired colonel Ramírez could see, on the big screen, the flight of his aircraft, which still had the original registration.

Through an English military with whom he became friends years after the end of the war, and that it happened that he had fought in a logistic unit of helicopters in Malvinas, Ramírez was able to find out that his old helicopter was at an airfield north of London. It had another license plate, it was the G-HUEY, and it was used for ride flights and exhibitions."
Join Date: Feb 2006
Location: Hanging off the end of a thread
Posts: 15,952
Join Date: Jan 2011
Location: Arizona
Posts: 532
I recall that HM Armed Forces were very happy to receive some of the "free" Argentinian kit. The Army were very fond of the para style FALs with the folding stocks and receivers with the select fire option added although they were never "officially" added to inventory, the SAS liked their two A109s, and I hear the RAF Regiment very much missed their Sky Guards and the associated twin 35mm Oerlikons when they were retired - although there were some grumblings about the refurbishment costs at BMARC costing more than brand new units from Oerlikon Contraves.

On another note I was always of the opinion that a lot of kit was scrapped when it could easily have been sold commercially and the money used to fund new kit, especially the vehicles (including quite a few brand new Mercedes G Wagons). But yes, I know it doesn't quite work that way.
Join Date: Feb 2006
Location: Hanging off the end of a thread
Posts: 15,952
I seem to remember rumours of an issue at Odiham re the G wagons that when they tried to order spares Merc wanted payment for the vehicles as they hadn't received it, they were told to take that up with Argentina.
Join Date: Jan 2011
Location: Arizona
Posts: 532

Posting Rules
You may not post new threads
You may not post replies
You may not post attachments
You may not edit your posts
---
HTML code is Off
---