Propeller Found by RNLI
Join Date: Apr 2008
Location: UK
Age: 68
Posts: 158
Likes: 0
Received 0 Likes on 0 Posts
Propeller Found by RNLI
---
Some of you might have read of the propeller snagged by the RNLI Lifeboat on the Solent in the UK during last week.
This is the BBC News story:
BBC News - World War II propeller recovered from seabed
The Solentsky Museum now has the propeller safely in the museum under the bow of our Short Sandringham. It was delivered into our care yesterday by the RNLI. Our small dilemma is attempting to exactly match the prop to the 3 or 4 Sunderland and variants that we known to have sank at their moorings at Calshot. It should be possible to identify the exact aircraft.
We always believed that the 4 or so that sank at their moorings at Calshot had the engines (and therfore props) salvaged and the hull left in the briny. Clearly this prop was still attached to its engine as the main shaft is clean and was obviously pulled out of the engine when snagged.
So, can anyone see from these pics the definate type? Clearly a radial engine, but a Pegasus as on the Mk III Sunderlands? Of course, the museum's archivists are attempting to identify from our own records.
Here are the pics I took at the museum today of the prop in its new home.
Thanks
Corsairoz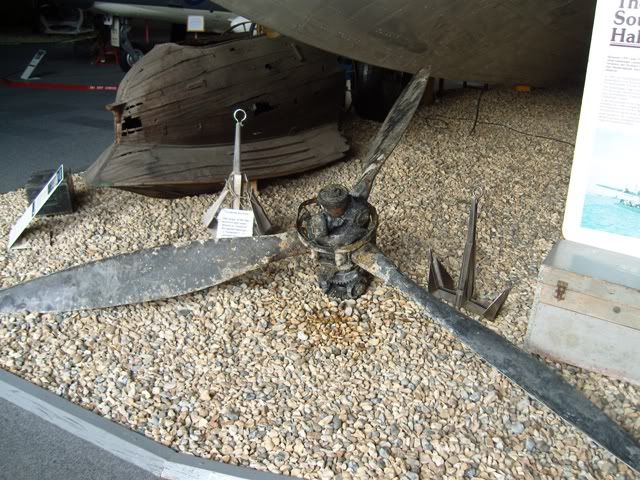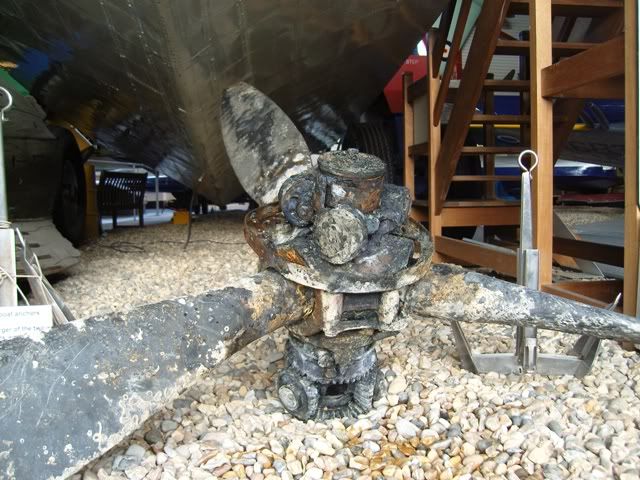 It's been discussed on other forums, it was one that sank in 1952 ish (Feb?) and on being raised a day or so later, caught fire from (it is believed) the flame/smoke flares. Hence nothing was able to be removed.
The RNLI Lifeboat is using the Sunderland mooring. It hasn't been dived as there are specific restrictions to diving below lifeboats. I'm sure others will come up with the serial, something like P1188 or similar...
Edit: Have now found the other thread:
Sunderland GR5 - PP118 - Key Publishing Ltd Aviation Forums
---
Last edited by Icare9; 7th Feb 2010 at

21:30

.
Join Date: Feb 2008
Location: NW England
Posts: 15
Likes: 0
Received 0 Likes on 0 Posts
Hi,
This is provoking quite a lot of discussion as it seems it is not from Sunderland V PP118, as originally thought.
There is a discussion (
See Flying Boat forum here
) in which I've put some pics to show it is likely to be from the early (MkII or MkIII) Sunderland - it matches the de Havilland type props from a Bristol Pegasus engine.
The MkV used the Pratt and Whitney radial and a different propeller.
All very curious.
Can you give the IDs of the other four or so prospects known to have sunk off Calshot please? With IDs it is quick to look up which are MkIII and which are MkV. Ta.
AllanK

Posting Rules
You may not post new threads
You may not post replies
You may not post attachments
You may not edit your posts
---
HTML code is Off
---