Quote:
I now have worries about the wx, density altitude, mountain flying etc. I don't think the c172's have the performance to get over the Rockies, so options to go west are limited.
Don't dismiss the idea of flying west - you'd miss some of the most spectacular scenery in the world.
A C172 (2 POB) has sufficient performance to fly through the Rockies, although performance is
significantly
reduced. Climbing is a slow process!
I flew around Aspen, and included a flight to Eagle/Vail airport. I think it would be a relatively straightforward flight from Denver.
I assume you'd need a mountain flying check-out before being allowed to SFH through the Rockies but, even if you don't do that, I strongly recommend a flight with an Instructor.
FI rates in America tend to be cheaper than at most schools here and are usually very reasonable.
To be so close and not see the Rockies from the air would be a great shame. The scenery really is breathtaking.
Near Aspen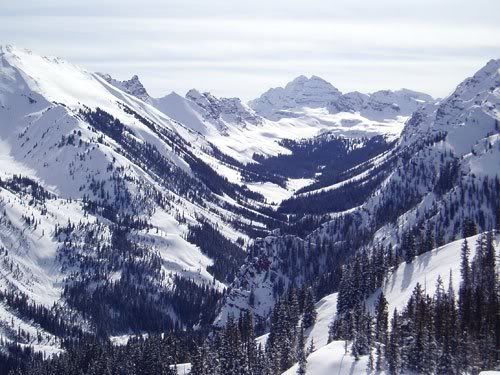 FL