Google maps is good, I think google earth is better although i've never tried it, however, I did read in the newspaper that you can fly around in an F16.
Here's Kenley airfeild not far from me. I believe it was used to test spitfires and hurricanes (a bit like boscombe but back in history). Now it's used for gliding by the Air Training Corps and a civvie gliding club.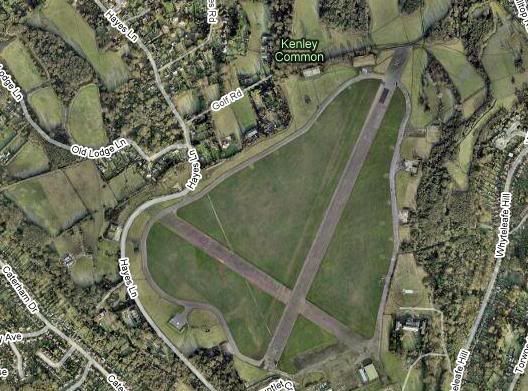 Here's the famous biggin hill, great airshows every year, however, not only is it famous for that it was also one of most "bombed" UK airfields during the war.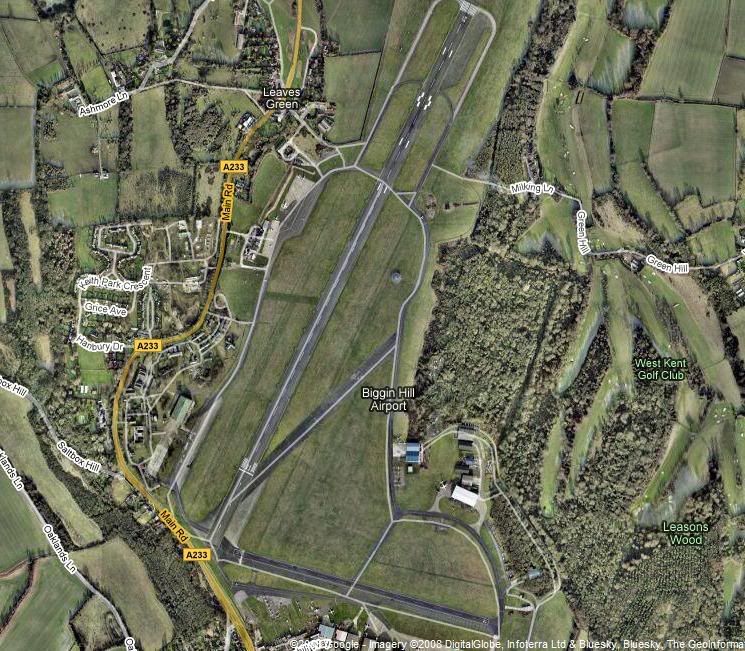 That's all I know
Not bothered if it helps, had a good time looking for them