Robin Hood Airport ex RAF Finningley/Bancroft Farm was possibly the Doncaster referred to in the log books. The farm is on the south east side of the current airport. There was a memorial unveiling service this year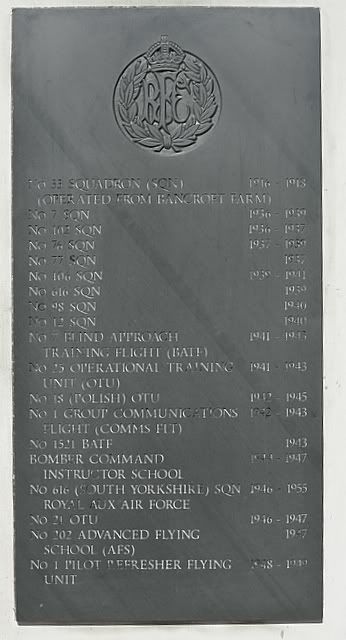 This is outside the terminal.
You can see a good deal of the airfield from the eastern side on the Old Bawtry Road. Before you go however, make sure your pants are on the right way round. The last bloke that had to 'turn his pants round as they were uncomfortable', in front of two ladies had to pay £150.00 for the priviledge!